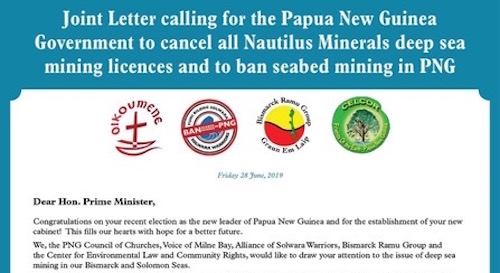 Dear Hon. Prime Minister,
Congratulations on your recent election as the new leader of Papua New Guinea and for the establishment of your new cabinet! This fills our hearts with hope for a better future. 
We, the PNG Council of Churches, Voice of Milne Bay, Alliance of Solwara Warriors, Bismarck Ramu Group and the Center for Environmental Law and Community Rights, would like to draw your attention to the issue of deep sea mining in our Bismarck and Solomon Seas.