Submitted by

ACTNOW

on Wed, 03/05/2023 - 10:38
Economic discussions in PNG are always centered on extractive industries such as natural gas, mining, logging, tuna, and large-scale agriculture. However, these export-orientated industries are tiny when compared to PNG's real mainstream economy, "small farming".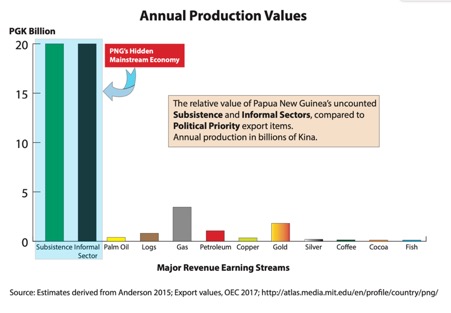 Studies into rural livelihoods over the past decade show that customary land is highly productive, but its output and impact are neither measured properly nor publicly recognized.