Submitted by

Cathy Tukne

on Tue, 31/01/2023 - 12:44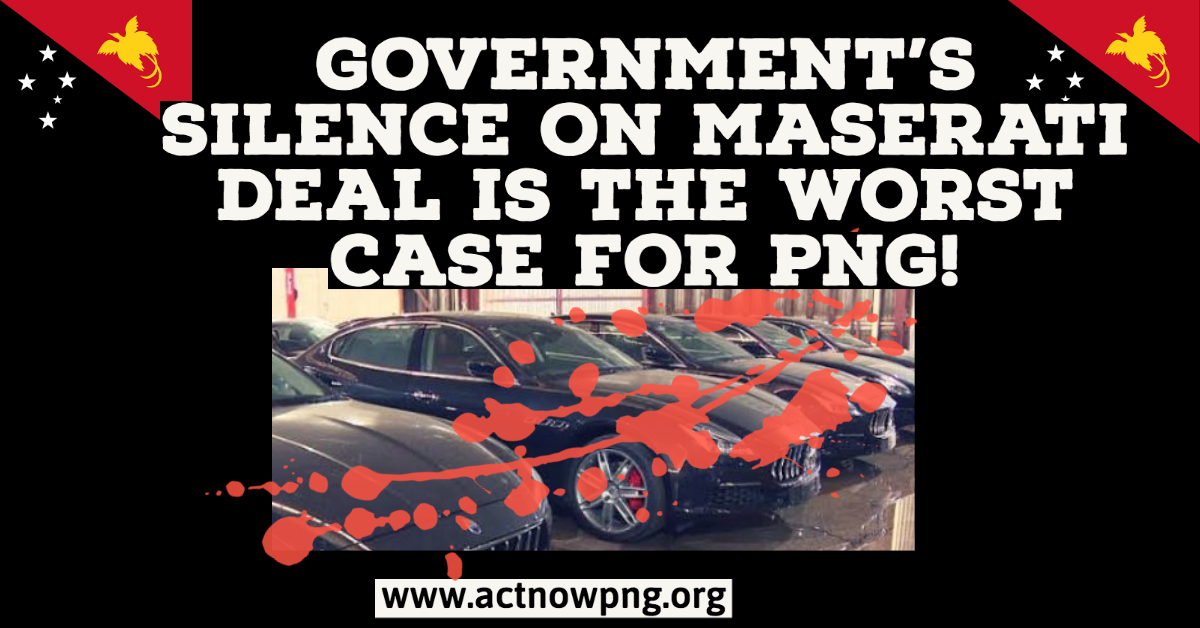 Papua New Guinea has a problem. The Pangu-led government's silence on a major breakdown in decision-making speaks volumes on the lack of leadership quality and the stance of the current government in fighting corruption.
As exposed last week, an estimated K20 million (AU$8 million) has gone to waste on the purchase of expensive and unnecessary Maserati sports cars, yet no one is being held accountable.