Submitted by

ACTNOW

on Tue, 13/12/2022 - 13:32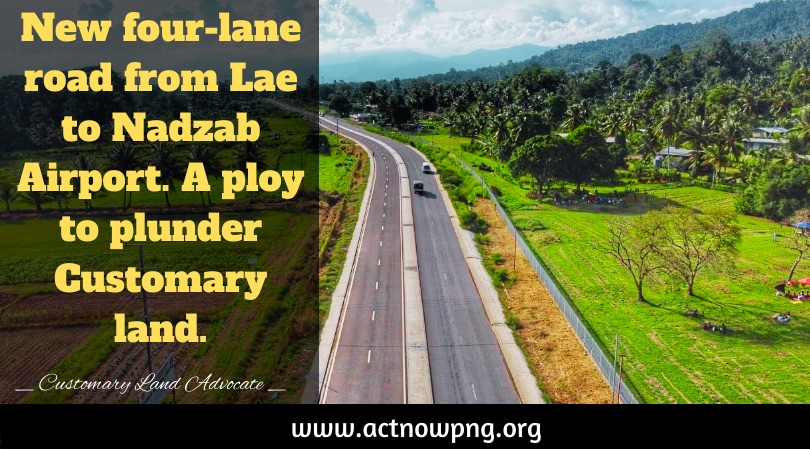 By Customary Land Advocate. 
A much-publicized four-lane road is being constructed by a Chinese company while customary landowners are not aware of what is going on. It is a perverted ploy by the State through its agencies and certain individuals to bring what seems to be a glamorous mode of development to Morobe Province at the expense of people's customary land.