Submitted by

ACTNOW

on Thu, 08/11/2018 - 09:32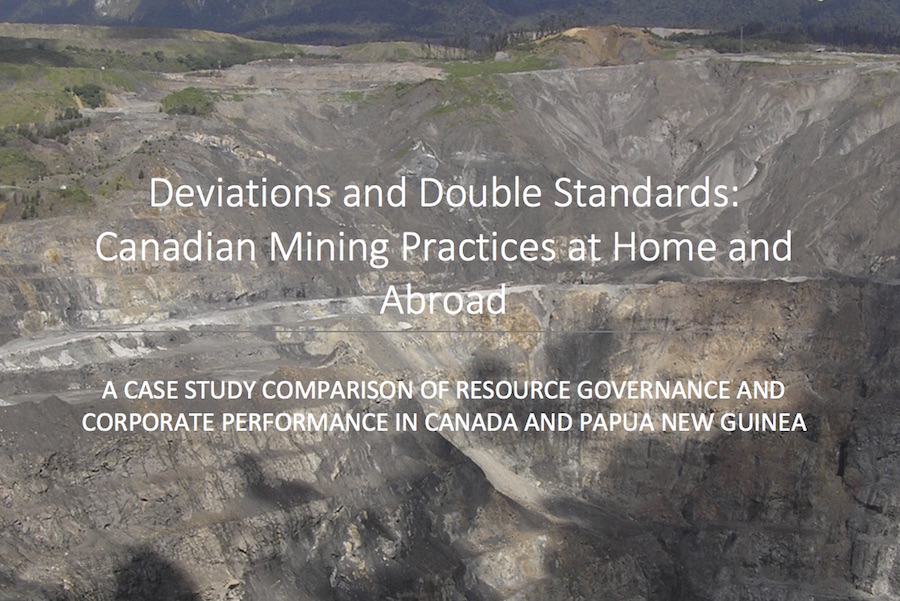 International Mining Companies have Colonial and Racist Double Standards
Source: Papua New Guinea Mine Watch
A case study comparing the performance of Canadian mining companies in their home country to their performance overseas has found dramatic double standards.
The the study has been published by the prestigious Peter Allard School of Law at the University of British Columbia.
The report finds Canadian mining companies have been involved in major human rights violations in developing nations including slavery and forced labour, violence against unarmed protestors, sexual violence against women and gang rapes.
Despite the international condemnation of these actions, Canada has failed regulate the behaviour of its companies in their overseas operations.
The study provides a comparison of the regulatory regime for extractive companies operating in Canada versus that in Papua New Guinea.
The study shows how Canadian companies operating in Papua New Guinea, Nautilus Minerals and Barrick Gold, fail to maintain the same standards that apply in their home country.
The double standards apply across the whole spectrum of their operations including environmental assessment and consultation, forced evictions and other human rights abuses, violence and access to the courts, access to information and respect for free prior informed consent.
The report calls for mining companies to apply the same practices and standards across all countries where they operate and for accountability to be enforceable in their home nations.