Submitted by

ACTNOW

on Tue, 27/06/2023 - 11:15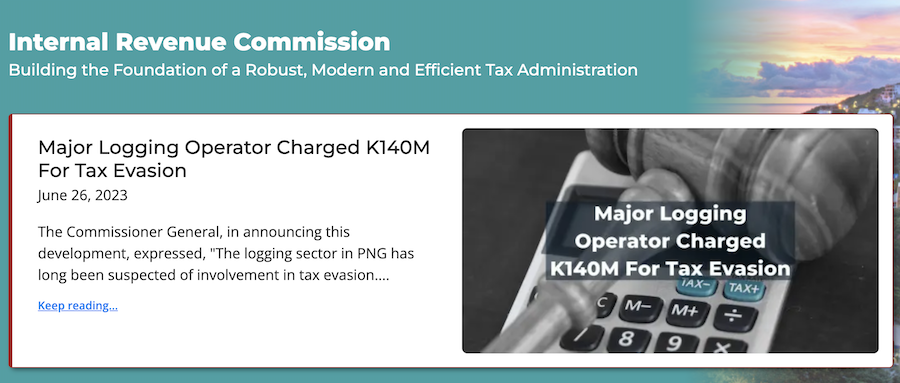 The IRC has announced a major logging company is to pay K140 million in fines and back taxes after being investigated for illegal tax evasion.
The company is the first to be penalised since the IRC published a damning assessment of logging company tax evasion, transfer pricing and financial misreporting, in May 2021.
IRC still has a further nineteen logging companies under audit.
ACT NOW! has been lobbying the government to take action on the issue of logging company tax fraud since 2016 when the extent of the problem was first detailed in a report by the Oakland Institute.
Since then, ACT NOW! has used public petitions, letters and the media to call for action.
In 2018, the government announced an agreement with the OECD for international assistance via the Tax Inspectors Without Borders Program to provide assistance to the IRC to audit resource companies.