Submitted by

Elizabeth1

on Wed, 01/04/2015 - 15:39
Is all this talk in actual fact the begining of a demarcated freedom of movement in our democratic run and lead country? Some relics have purposely been left behind to remind those of 'you' who are forgetful of the struggles and the war and the lives lost and the peace and democracy that a 10 year crisis resulted in. Please try not to forget that the land is ours and we make the decisions!
Source: Special Bougainville Corresspondent
Meekamui Mareoi
The guarded checkpoint at Itakara, well known as the No Go Zone, is one of the few reminders of what had happened in the region more than 17 years ago. Erected at the peak of the crisis, it stood as a measure of deterrence towards outside invasion.
The Bougainville Revolutionary Army or BRA; was rather self-styled but a savvy and well organized group of men, who sought nothing but liberation from BCL and PNG's unforgiving genocide on their land, environment and people.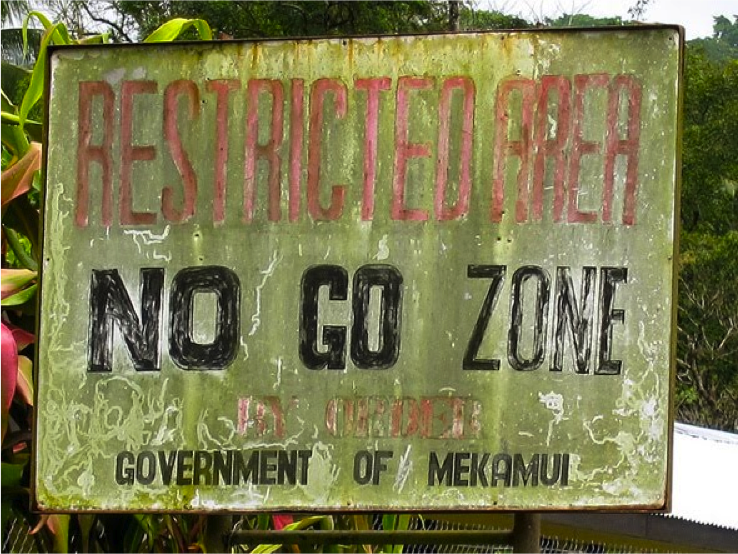 Despite the crisis being over for 17 years now, the checkpoint remains standing with guards manning the boom gate 24 hours a day, 7 days a week. Although the once united BRA has broken into different factions, this establishment still remains standing, functional, and very much respected despite the factions' differences. 
Besides the ongoing tug of war in politics and behaviours of some former fighters that paint a rather bad image of the group of men, this station made of wreckage and signs salvaged from the Panguna mine rests as a timely reminder of the recent past. More importantly, it remains as a measure of resolute deterrence to outside invasion and control.
Under the control of Commander Chris Uma, this boom gate is under the command of Colonel Alex Dakamari. Col. Dakamari implied that this boom gate is important because it serves as a symbolic reminder of the freedom which people of the island have fought for, and removing it would only undermine or put to waste the sacrifice of human lives for the freedom of Bougainville.
Removing the checkpoint, which is one of the aims of BCL with the support of Momis' ABG house in their bid for a return to the island, to the Meekamui would only mean defeat, and what was fought for in the 10 years of crisis would be rendered a waste.
Let not Bougainvilleans forget the many lives that perished in the war, the ultimate victory will be guaranteed statehood without conditions attached; something BCL through the current ABG has pounced upon in making the people believe that the reopening and independence are intertwined. When in fact; mining was and has never been the condition for independence when the people took up arms 26 years ago.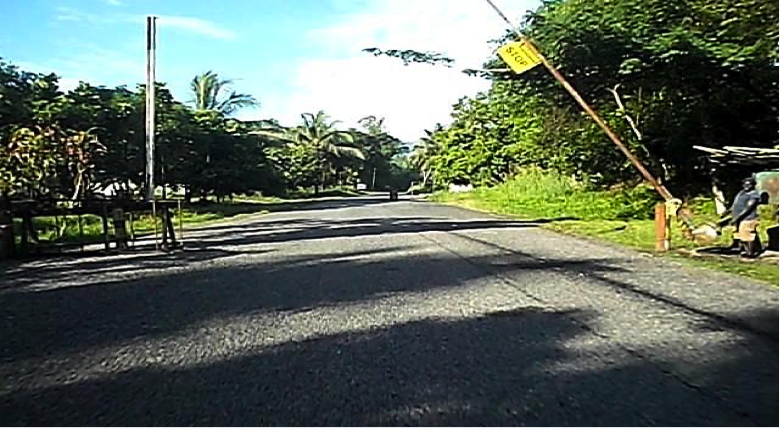 The guarded boom gate still stands to this day