Submitted by

Elizabeth1

on Thu, 26/03/2015 - 10:29
It might contravene the human rights of local people; it might risk destroying unique eco-systems. traditional customs and indigenous livelihoods; it might breach the international Precautionary Principle; but none of that concerns Rolls-Royce and its greedy shareholders...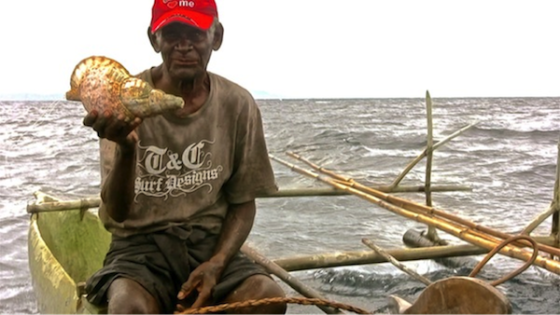 Rolls-Royce is not bothered that its engines could destroy the ancient tradition of Shark Calling as practiced here by Eliuda Toxok
Rolls-Royce signs deal to supply engines to seabed mining vessel
Source: Sarah Young | Reuters via PNG Mine Watch
British engineering company Rolls-Royce said it signed a deal to supply six engines to a seabed mining vessel being built to extract copper, gold and silver off the coast of Papua New Guinea.
The company said on Wednesday that the ship would be powered by its new B33:45 medium-speed diesel generator sets, and the deal represented its first multiple order for that engine.
The new marine engine contract follows a difficult period for Rolls-Royce, which last year downgraded profit forecasts, as customers delayed orders due to the low oil price and wider economic uncertainty.
The firm said the ship, being built at China's Fuijan Mawei shipyard for Dubai's Marine Assets Corporation (MAC), was the world's first seabed mining vessel and would work in water depths of 1,600 metres.