Submitted by

ACTNOW

on Thu, 05/03/2015 - 18:26
K780 million in public money was stolen through the Department of Finance between 2000 and 2006. But, despite a Commission of Inquiry that detailed who was involved and their methods, nobody has been prosecuted and none of the monies has ever been recovered. 
Today ACT NOW! held a "Birthday Bash" at the Holiday Inn in Port Moresby to mark the fifth anniversary of the Commission of Inquiry Report being tabled in Parliament. The event highlighted the irony that while the public has suffered a huge injustice; those responsible for the theft are celebrating their continued evasion of justice..
At the event, a cake was cut and cupcakes depicting the K780 million shared to illustrate how fast the huge sum of money has been consumed and forgotten.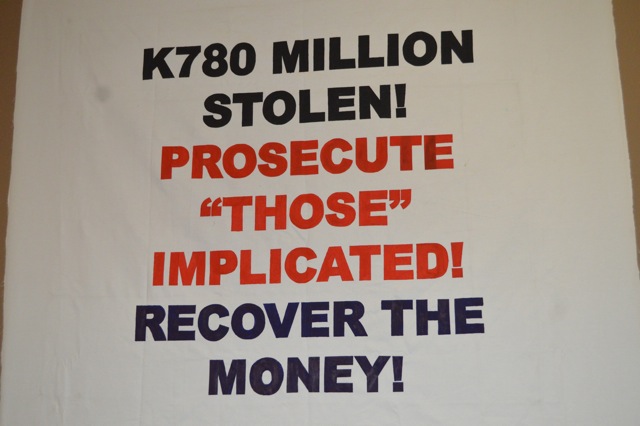 Above: The message for the government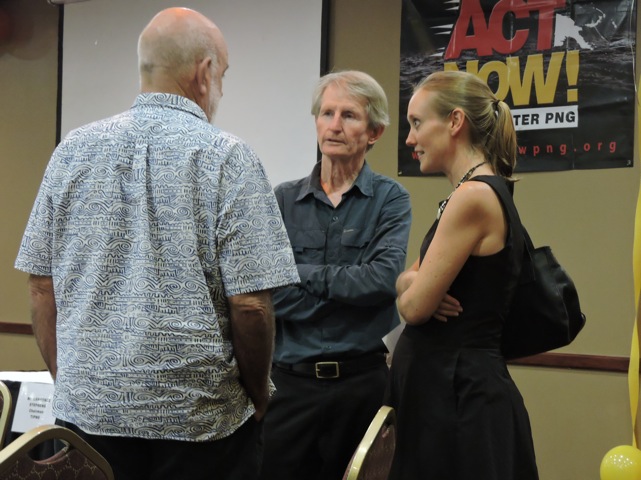 Veteran ABC correspondant, Sean Dorney, Jenny Samiec, Australian High Commission and Lawrence Stephens, Chairman TIPNG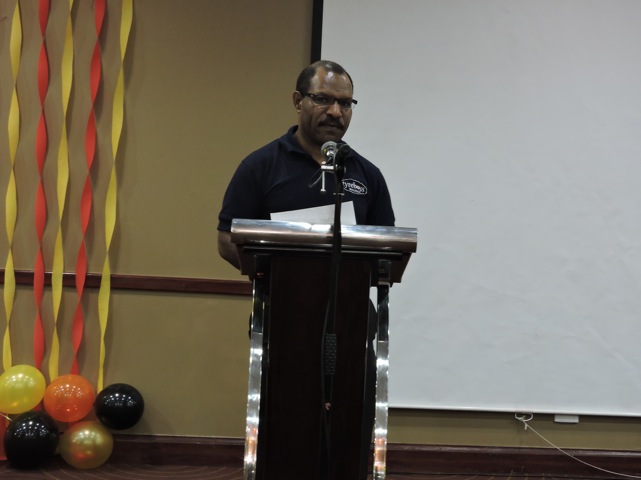 Private Lawyer and Former Acting Judge, Mr. Nema Yalo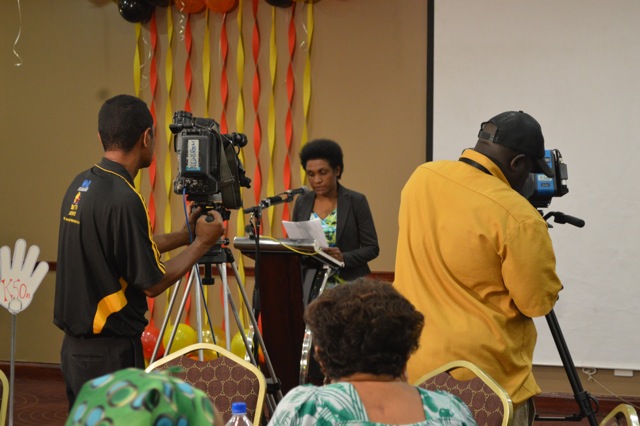 The TV cameras focus on Effrey Dademo, ACT NOW! Program Manager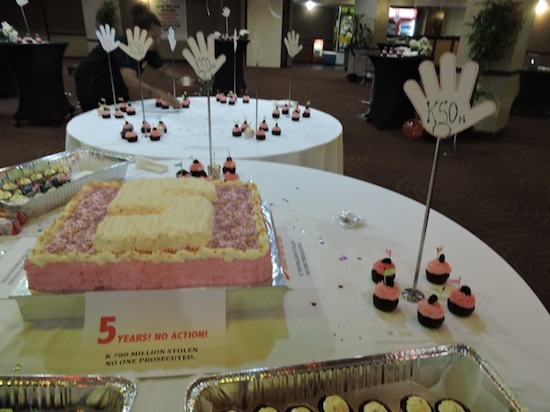 The Birthday Cake depicting 5 years of inaction and cupcakes representing the K780 million stolen