Submitted by

Tim

on Thu, 31/03/2011 - 08:36
By Joshua Arlo*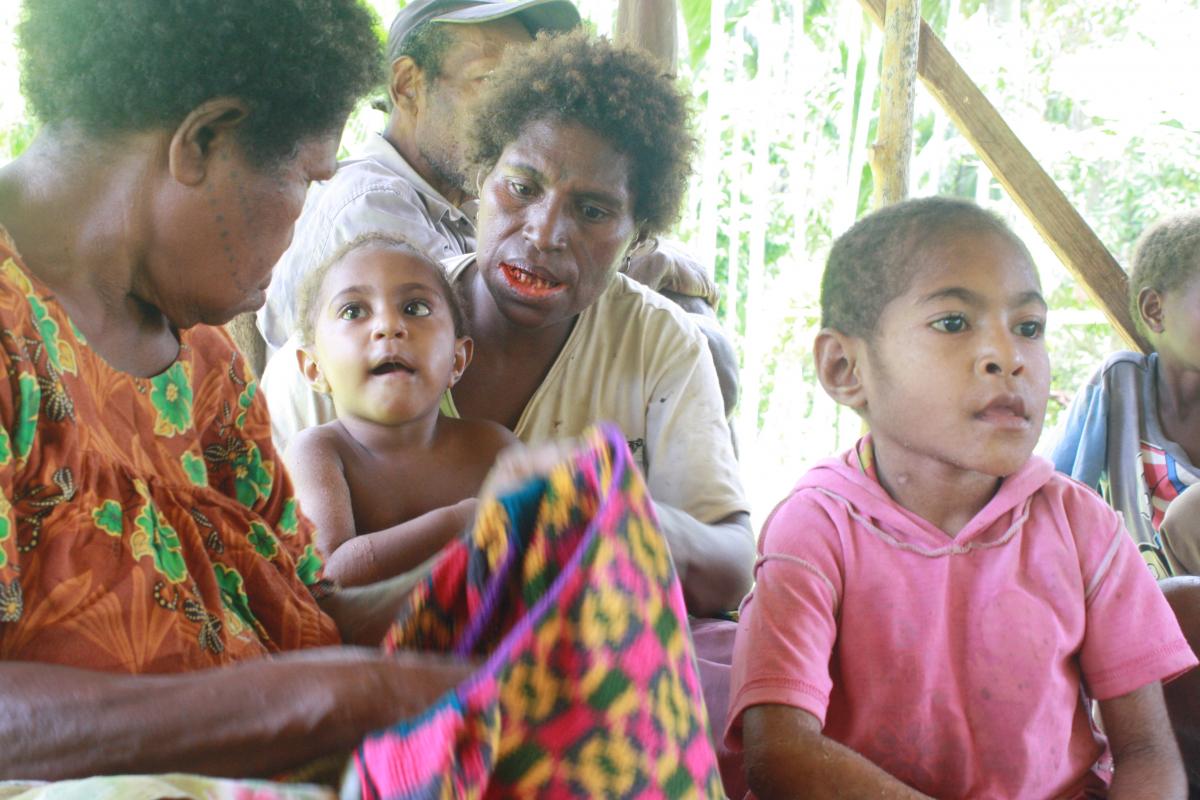 Women and children from the Rempi area of Madang fear eviction as the government presses ahead with plans for Papua New Guinea's first Special Economic Zone.
Together with their men, the women met to air their grievances about the government sanctioned US$300 million Pacific Marine Industrial Zone which promises to bring in 10 new fish canneries and about 30,000 jobs. 
The Pacific Marine Industrial Zone is a special economic zone development driven by the national government of PNG. PMIZ will add to the existing RD Tuna cannery plant which has been in the province for the last 15 years. PMIZ was first introduced as a 'marine park' concept but now appears to be much larger in scope, incorporating a new shipping dock and other industrial developments as part of the SEZ. 
While the government is still developing its SEZ legislation, it is understood SEZs will be allowed to operate outside the jurisdiction of many PNG laws.
According to the government, PNG stands to benefit a lot from the project. It says the project should maximize the value of tuna through downstream processing, creating economies of scale opportunities, secure collective bargaining power over markets and tuna resources and create opportunities for small Pacific Island nations.
But local families are confused and upset after hearing that they may have to be evicted from their homes because they have found out their land is no longer theirs but RD Tuna's. They revealed that there was never any awareness or real consultation process taken on by the government with the resource owners as to the benefits and negative impacts the project will bring to the people. 
They say they oppose the project, stating that they have not seen any real benefits from RD Tuna since it has been operating in the country for the last 15 years. 
RD Tuna owns over 800 hectares of land along the North Coast road of which 216 are leased to house the PMIZ project. Government maps show the zoned area will include the historic Catholic centre at Alexishafen and the Kananam villages including Idawan Island and other small islands in the area.
People do not know if they will soon have to get permits to enter land which was once theirs - and they say is rightfully theirs - because already fencing has begun for several hundreds of acres. Along the road, as far as the eye can see, iron fencing supported by a base of cement and painted blue has been put up. Some villages have been fenced in; they face the dilemma of being evicted but have no place to be relocated so continue to live behind bars.
They say now they cannot travel to gardens which are in the fenced area, cannot catch fish, the sago leaves that is used for thatching their hamlet roofs are no longer accessible.
For the village elders , where their women and children will be evicted or relocated to is a notion they do not want to contemplate in the near future. 
* Post Courier