Submitted by

Elizabeth1

on Thu, 28/08/2014 - 13:01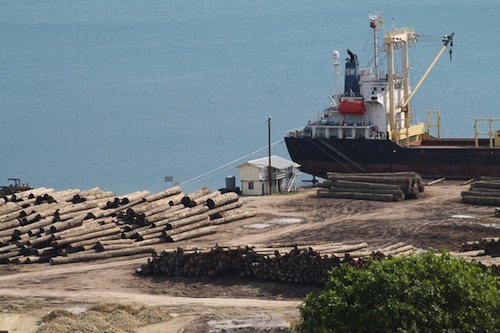 Source: Radio New Zealand
The Acting Governor of Papua New Guinea's West Sepik has called for the National Forest Act to be reviewed to ensure better returns for local people from the operations of foreign loggers.
Paul Nengai says the province still earns very little from the extensive logging of its forest, and downstream processing activities remain lacking.
But he says the national government has committed to ending all round log exports by 2017.
"I want to see the National Forest Act reviewed so the ownership… like 50 percent to 75 percent should be given to the resource owners. The investor or contractor or whatever they're called must be given only 40 percent. Because we are the resource owners, we own the land. The contractors just come in to harvest our resource."
Paul Nengai says he supports oil palm development because it can bring huge income to the province.
Mr Nengai is confident that with the help of the national government, they can help landowner groups address related landowner issues.