Submitted by

Elizabeth1

on Fri, 26/09/2014 - 00:00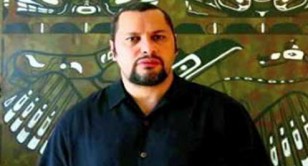 Source: Post Courier
Illegal loggers will not be allowed to operate in PNG at the suffering of the innocent rural people, Oro Governor Gary Juffa said yesterday.
In a letter to Forest Minister Douglas Tomuriesa seeking immediate termination of illegal logging operations in Oro Province, the Governor said investors should be mindful of environmental damages and other miseries they cause to the local people.
In a preliminary investigation by the Oro provincial government into a foreign logging company operating at Yema Forest area of Ioma block 1, 2 and 3, revealed that the local environment and the people had been affected instead of bringing development to them.
Mr Juffa has called on Mr Tomuriesa to terminate the services of Viva Success Ltd, a logging company allegedly logging illegally.
He said Uni Rise Ltd was the initial developer going into agreement with landowner permit holder Yema Gaiapa Developers Ltd to harvest logs in the Yema Forest Area.
However, Uni Rise and Yema Geiapa Ltd have packed up and gone without any proper transfer arrangement with any parties including Viva Success Ltd, he said. "We must not turn a blind eye on the suffering of our people inflicted by foreign logging companies," Mr Juffa said.