Submitted by

ACTNOW

on Fri, 06/11/2015 - 00:00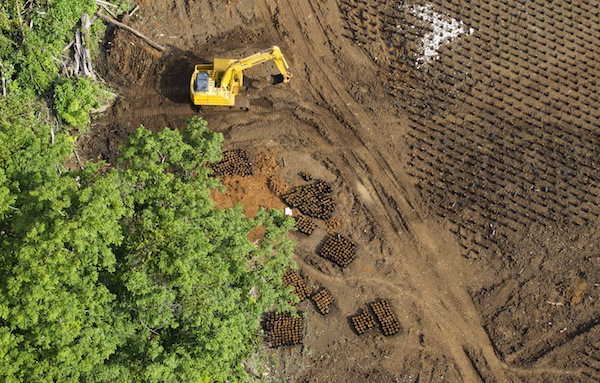 SABL forest clearance in Pomio, East New Britain. Image: Greenpeace
Source: The National
Northern Governor Gary Juffa has called on Forest Minister Douglas Tomuriesa to explain the findings of the special agriculture business lease (SABL) inquiry.
Juffa said while the Forest minister's claim that the Barnett Inquiry had solved illegal logging issues in the country, he deliberately avoided the creation of SABL.
SABL was created to log out massive forest resources under the cover of major oil palm and other such developments, Juffa said.
"As a result, the K17 million SABL inquiry was set up and the findings have yet to be tabled in Parliament," he said.
Juffa said Tomuriesa's claim that illegal logging was not a practice in Papua New Guinea was a slap on the face of indigenous Papua New Guineans.
While addressing the Asia Pacific Economic Cooperation (APEC) meet in Port Moresby last week, Tomuriesa said 'illegal logging' was just a vocabulary, a word that a lot of people would like to use to tarnish the name of forestry and the Government.
He said after the 1991 Barnett Inquiry, a lot had changed including the creation of the Papua New Guinea Forest Authority.
He claimed that since then there were no illegal logging in the country.
Juffa said for Tomuriesa to mislead the Asia Pacific Economic Cooperation forest ministers was pathetic which led to incompetence and untruth.
"I have evidence to prove to our good minister that illegal logging is rampant in this country including my province," Juffa said.

"It requires a few hours for the minister to take a chopper ride and find out for himself.

"This country has the third largest forest cover in the world and for leaders to continue to mislead indigenous people to reduce their forest resources without adequate benefits is uncalled for."