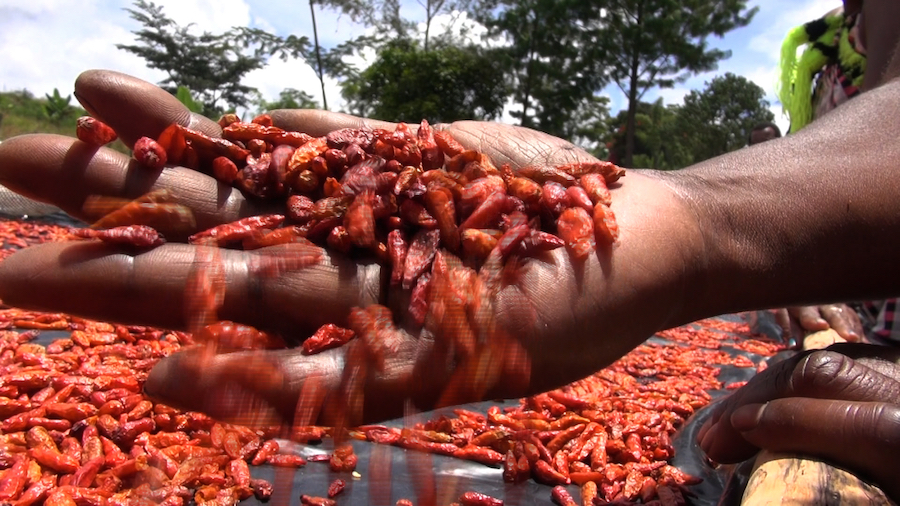 Organic sun dried chillies grown in Eastern Highlands Province
The argument that customary land has to be given away to enable 'development'  has been shown yet again, to be 'giaman' (a lie). 
The photos below, taken by journalist and blogger Scott Waide, show how small farmers are using their customary land to grow and sell spices, and farm bees for honey to support their families. 
Agri businesses at a community level in PNG continue to lack government support despite all the rhetoric about their 'potential' over the years. 
If there is Government support, most often it is disempowering. Instead of supporting these industries at their level based on their needs, the government, facilitated by international aid donors and financial institutions, displace these businesses. 
Our people should not be misled to believe that business on their land is only possible through an outside developer and requires registering their land!
Recent research reveals that customary land works best when left in the hands of its traditional custodians. The rural economy is worth K40 billion per year - much more than unsustainable extractive industries. 
Our people do not need to struggle. We have our biggest asset, our land!
Bring back the agricultural extension services and invest in rural infrastructure instead of spending all the funds in Port Moresby while the bulk of rural tax payers miss out. Yes! our rural people pay taxes too, on all the high cost goods and services they have to buy.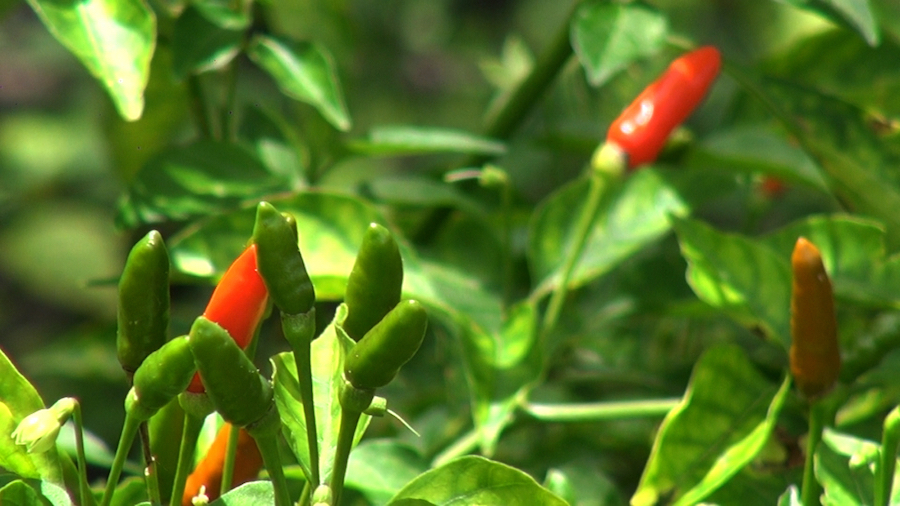 Chillies growing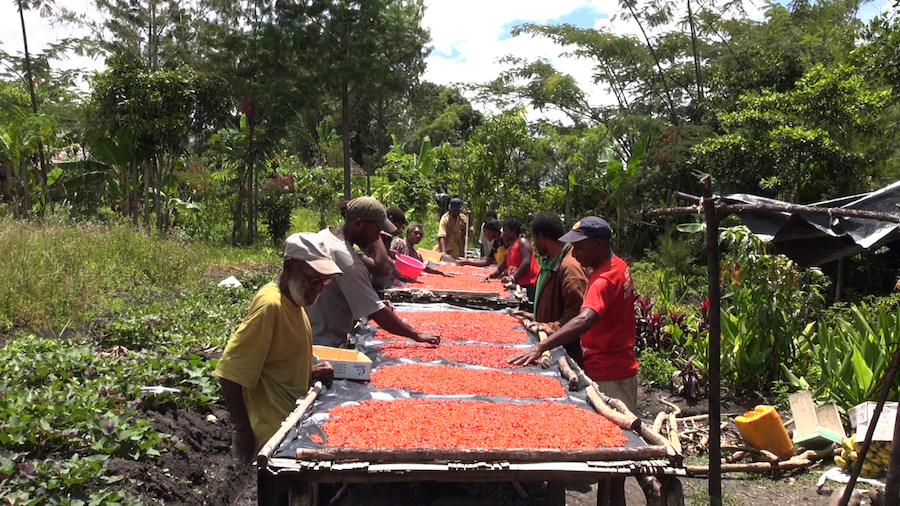 Chillies being dried and graded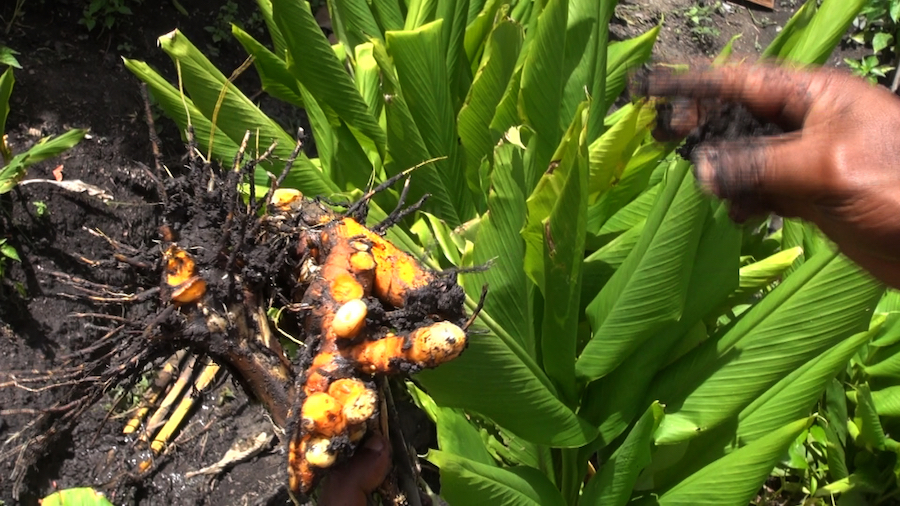 Fresh tumeric harvested from a small patch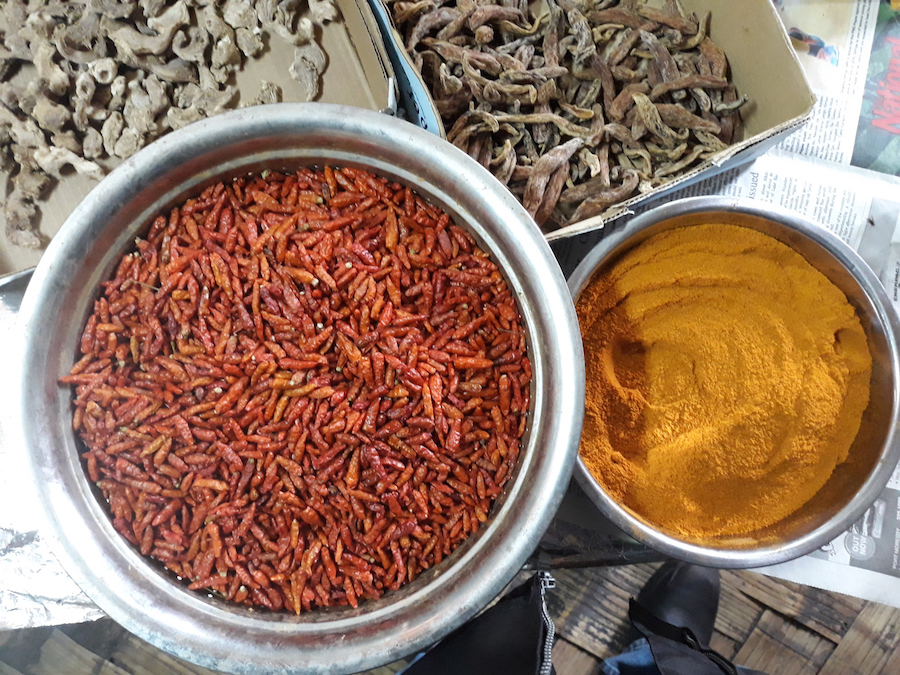 Dried tumeric, chilli and ginger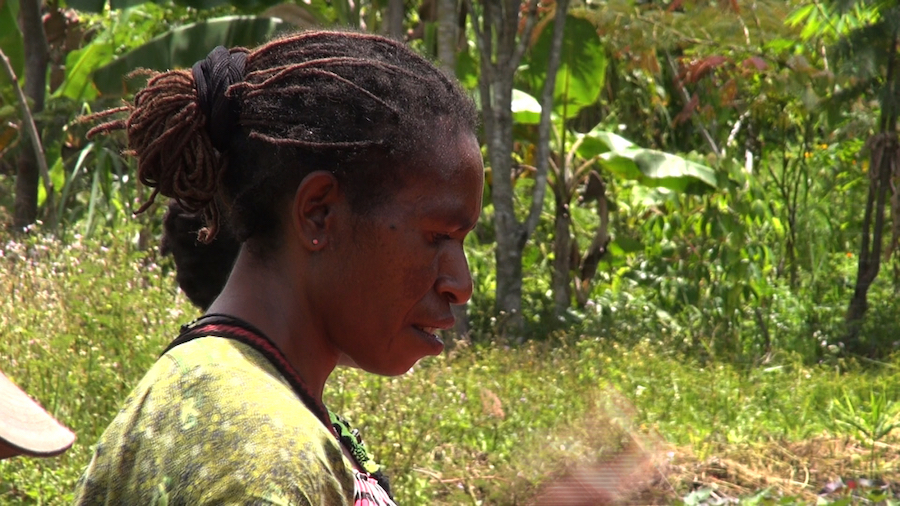 Women are heavily involved in spice farming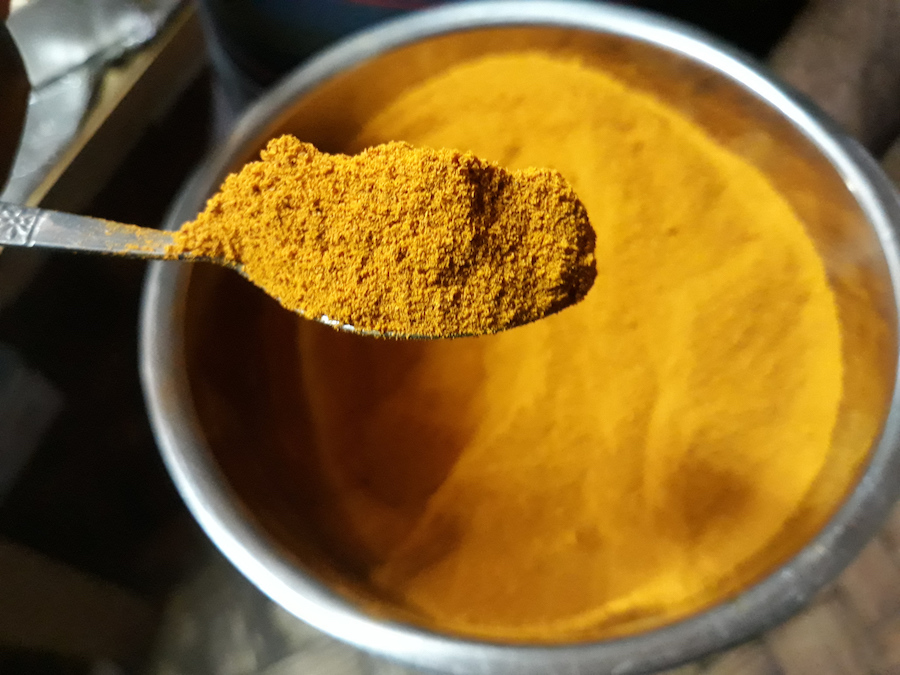 Ground tumeric ready for packaging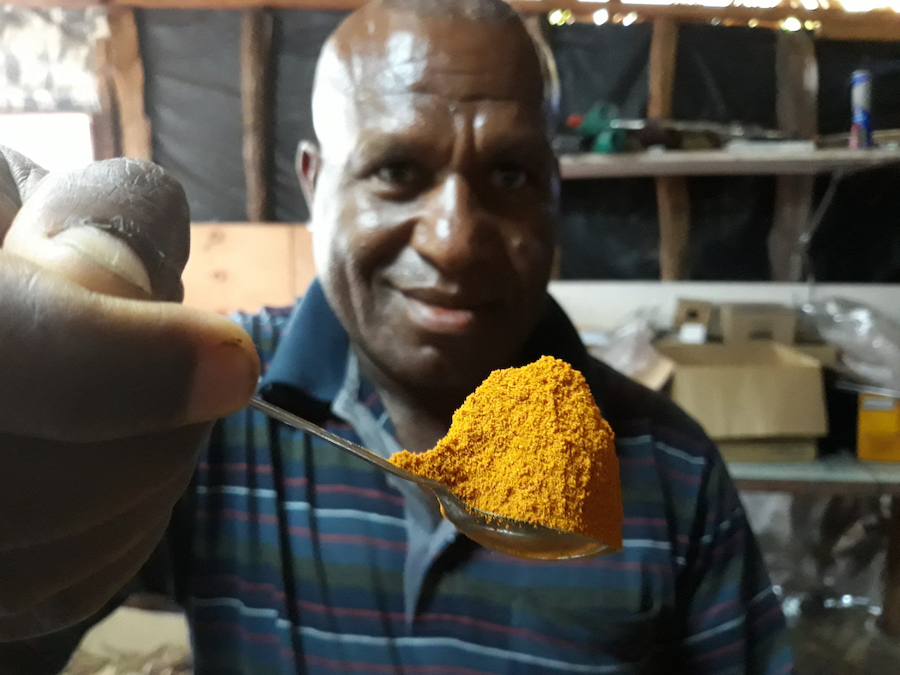 Sakarias Ikio, a drving force in the spice industry in Eastern Highlands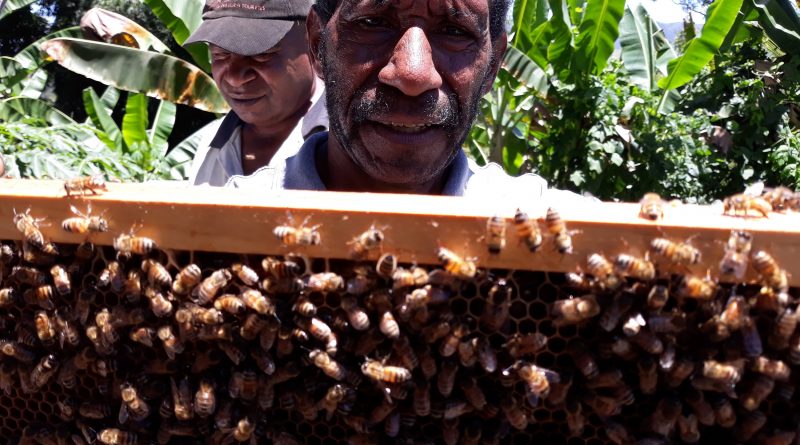 Samuel Kuku, a beekeeper who produced record amounts of honey in 2017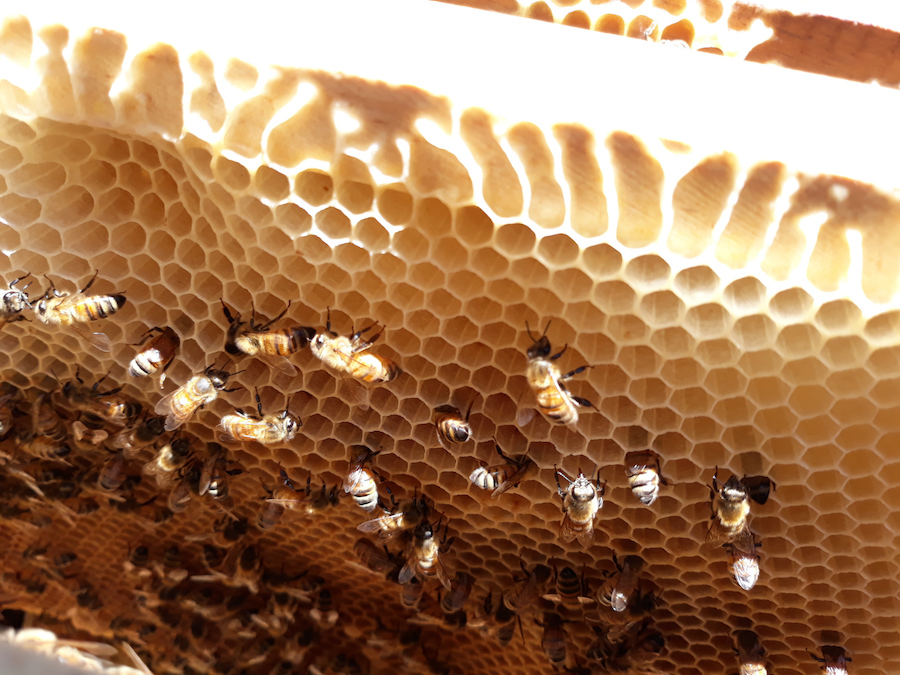 Inside a beehive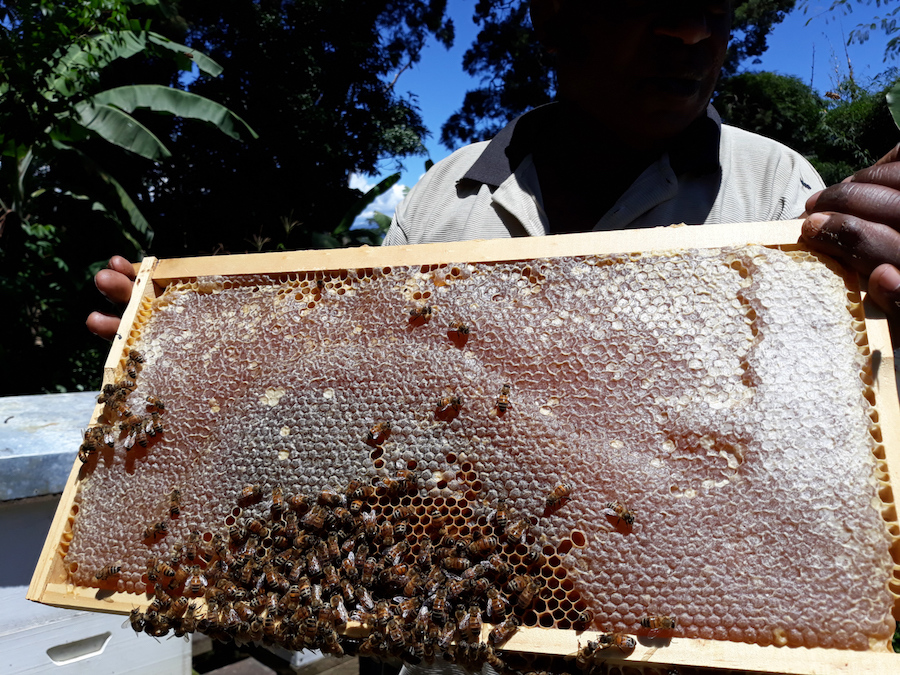 A tray full of honey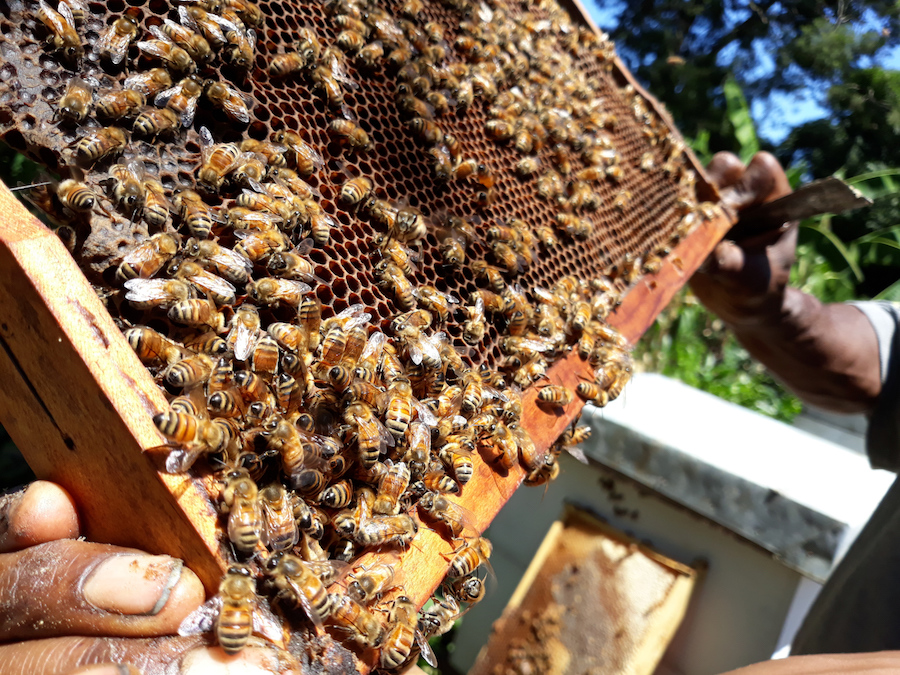 Healthy and happy bees are central to good honey production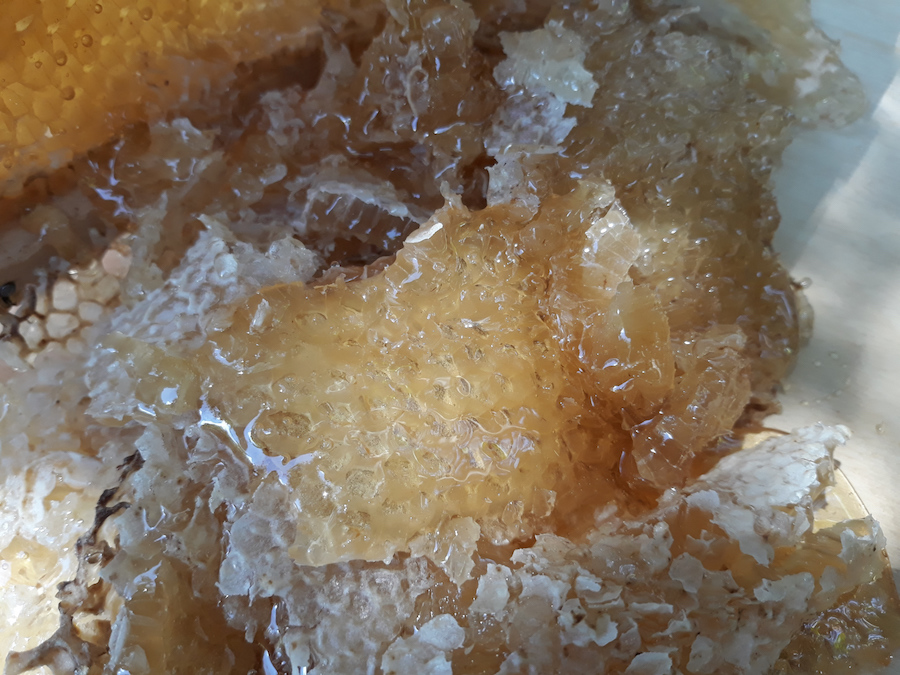 Fresh honey still in combs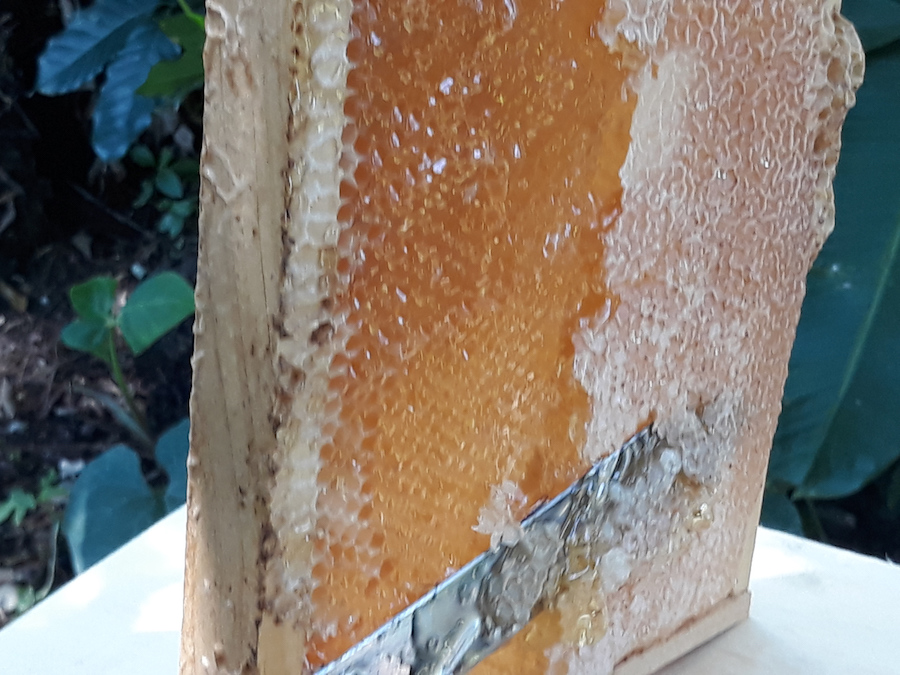 De-capping honey combs with a capping knife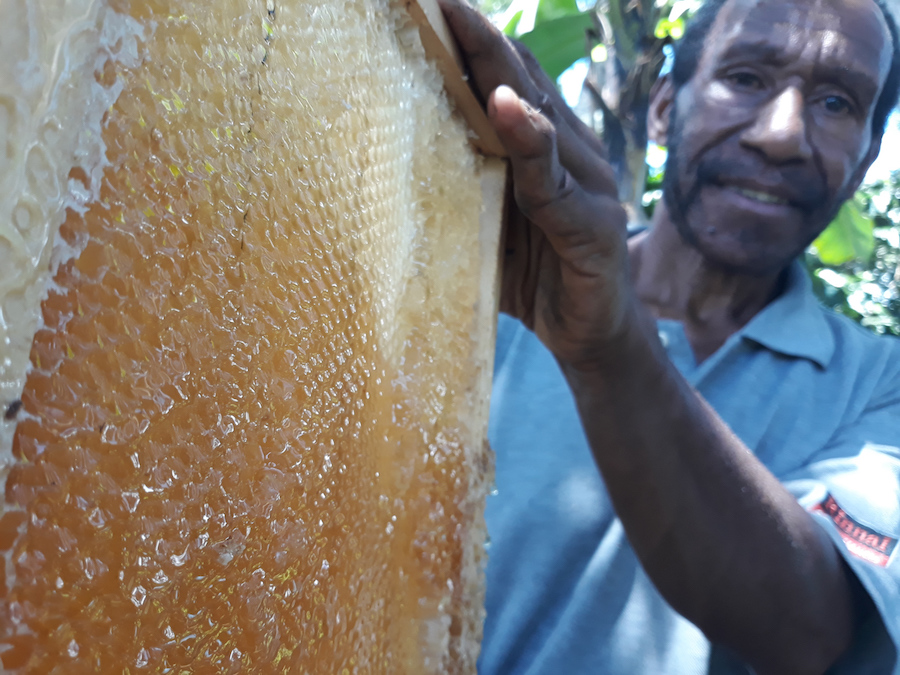 Samuel Kuku shows off his beautiful honey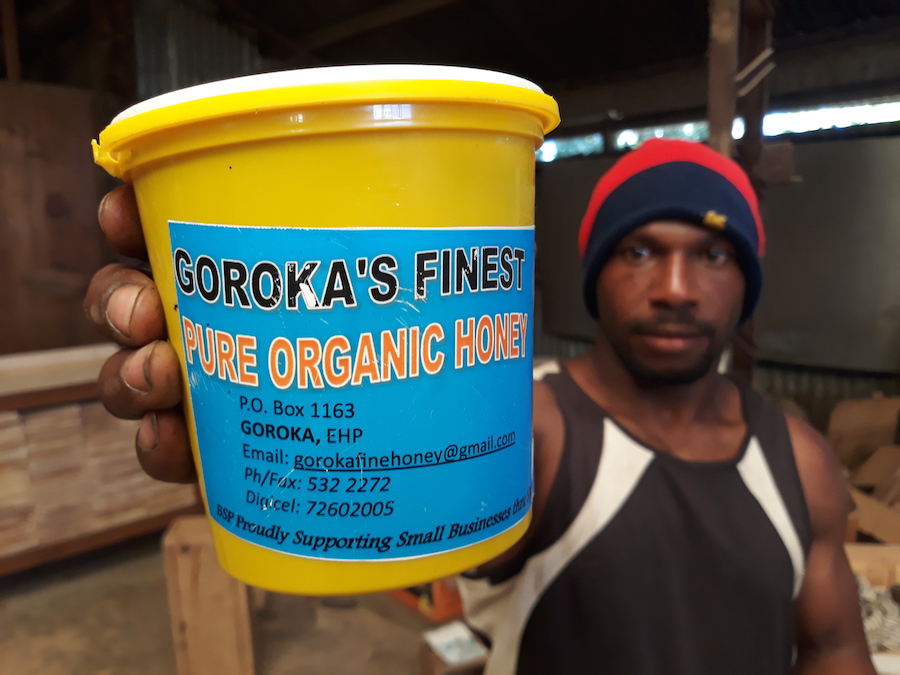 Packaged honey from Tella Loie's small operations in West Goroka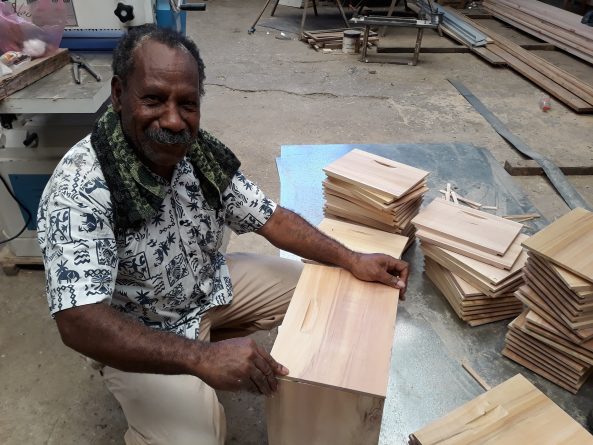 Honey expert, Tella Loie produces beehives locally.