Submitted by

ACTNOW

on Mon, 28/11/2022 - 16:17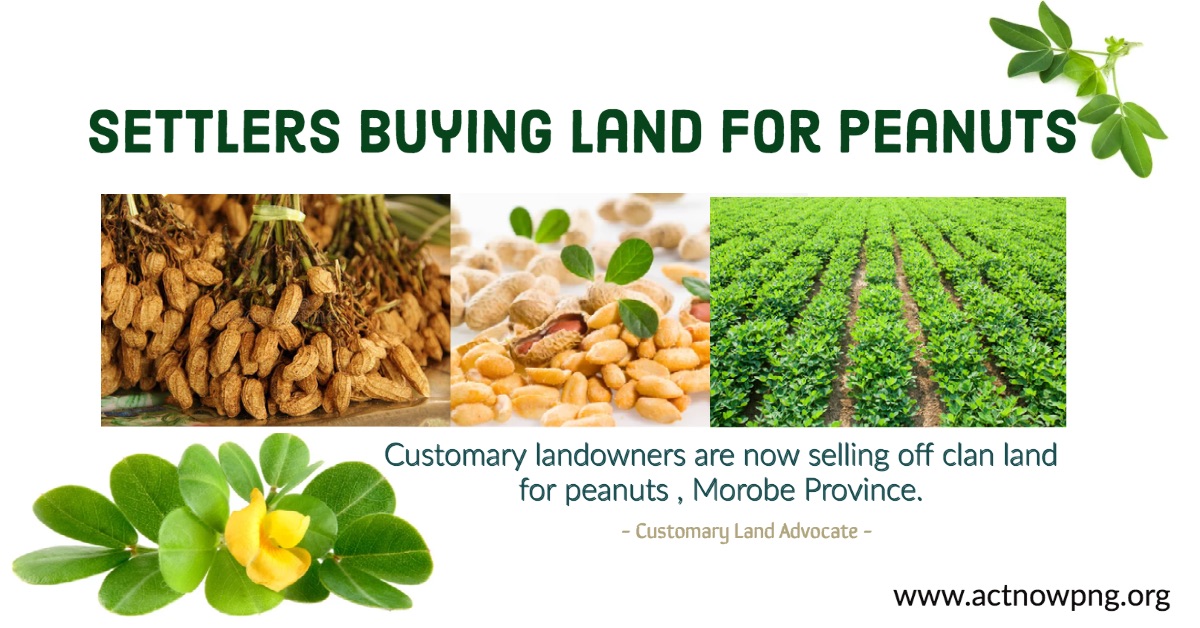 By Customary Land Advocate
Due to the lack of affordable housing in urban areas, especially in the larger cities of Lae and Port Moresby, working class people are moving away to the periphery of these two cities to have access to cheap land where they can live and work without having to pay for rented accommodation. People in overcrowded and crime-infested squatter settlements in these two cities are also moving away to the periphery of the two cities to resettle and have a new lease of life.
Land is a priceless commodity in Papua New Guinea. To every Papua New Guinean land is their lifeline, for without land one is a drifter or a vagrant. Therefore, people have died fighting for their customary lands through clan or tribal war fares in many parts of the country to sustain themselves and to pass it on to their progeny.
Unlike a coconut plantation, which can have a life span of 100 years, land in Papua New Guinea does not have lifespan. People are born into a clan, which automatically guarantees them ownership and access rights to their clan land and resources. They have the right to own and use that land, and their descendants will continue to own and have access to that land for eternity. Therefore, no sum of money can be enough to pay off a piece of customary land.
Nevertheless, due to ignorance and stupidity, customary landowners are now selling off clan land for peanuts.
Along the stretch of road between Nadzab Airport and Lae City in Morobe Province, customary landowners are now selling off customary lands left right and center. Pieces of land, 20m x 20m are going for a low as K800.00 to K2000.00, while a hectare of land can go for as low as K30,000.00 to K50,000.00. The same is happening along the Malahang Road in Lae all the way down to Situm and Singaua Plantation in the Labuta area of Nawaeb District. The same is happening from the Wau-Bulolo junction at Ten Mile near Lae City to Gabensis village in Wampar LLG.
Due to the desire for fast cash, individuals are selling off clan land for peanuts. This is done without any due regard for the welfare of future generations.
People wanting to settle on customary land are fully aware of the desire for fast cash. So they walk in with quick cash and to entice customary landowners to sell off their lands so cheaply.
This is a form of land grabbing, and the repercussions of this land grabbing will eventuate in later years when future generations of the real customary landowners realize that most of their lands had been taken from them through coercion or deceit. This has happened in the Solomon Islands, and what is now happening in and around the cities of Lae and Port Moresby are no different – we are incubating civil wars in subtle ways, just because the government and the private sector cannot provide affordable housing in Lae and Port Moresby cities.