Submitted by

ACTNOW

on Fri, 28/10/2016 - 13:48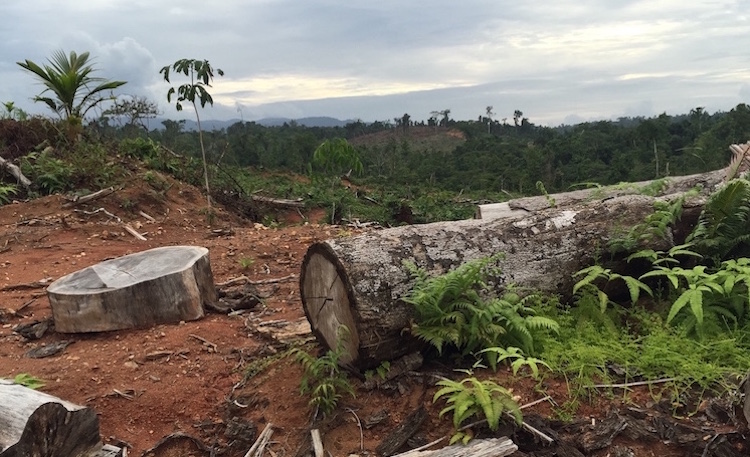 Logging on New Hanover: "This is our customary land. Why would they do this to us?" 
New Ireland Provincial Government has sent in armed police to defend illegal logging and road clearing operations on New Hanover island. Local people have been engaged in a long struggle to defend their land and reclaim what is rightfully theirs from the foreign logging companies.
The Government has issued instruction to Police to guard and protect road works and to arrest anybody that is seen to obstruct the progress of road construction. Police are fully armed.
Local people, led by their Local Level Government President, John Aini say their customary rights are being disregarded.
New Hanover's remaining forest areas are being destroyed by logging operations under three Special Agriculture and Business Leases. The leases were examined in a Commission of Inquiry and found to have been fraudulently issued without the consent of local people but this has not deterred the Government and the logging company from pressing ahead.
Aini says the people have argued with their Governor that he can't do this to them on their customary land and they never wanted the logging or a road that is causing them so much headaches.
Aini says his people will block the road works by cutting trees across the muddy tracks as the roadline goes through customary land and is against the people's wishes.
He says Police are forcing the road into areas the people don't think it should go through and are demanding they tally their crops and allow the dozers to bulldoze them down.
Aini has tried contacting Kavieng Police to raise complain but has been told the police are acting on the instructions of the Provincial Government.
"This is our customary land. Why would they do this to us?" ask Aini.
"The Governor was involved in decisions to use the police and army against local people in the Bougainville crisis, and what is happening now is similarly against the people's wishes".