Submitted by

ACTNOW

on Tue, 05/07/2016 - 08:17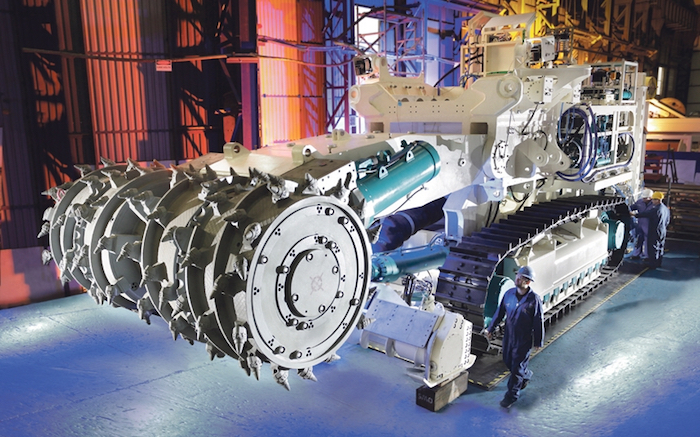 Canadian mining company Nautilus Minerals is facing a severe financial crisis that threatens not just its plans for experimental seabed mining in Papua New Guinea, but the future of the whole company.
Nautilus says not only is it delaying any further project spending, it desperately needs short-term emergency funding to continue company operations to allow staff more time to look for 'significant additional funding' or an "alternative transaction aimed at maximising shareholder value".
Nautilus says "there can be no assurances that the Company will be able to obtain the necessary bridge financing or project financing on acceptable terms or at all".
This may lead to it "suspending or terminating the development of the seafloor production system and the Solwara 1 Project".
Nautilus says it will definately no longer be able to meet the scheduled deployment of the mining equipment at the Solwara 1 site in 2018.
Nautilus made the grim announcement in a statement [pdf] posted on its website last Wednesday, confirming earlier media stories.
The company says it is seeking "various alternative sources of funding" in a veiled reference to its disastrous attempt to raise US$100 million in a rights offering in April. Only 27% of the total shares on offer were sold, raising just $28 million.
Nautilus says it requires "requires significant additional funding in order to complete the build and deployment of the seafloor production system to be utilized at the Solwara 1 Project". The shortfall is believed to be at least US$200 million.  
The company's dire financial situation reflects the enormous uncertainties surrounding its proposed experimental seabed mining operations. As revealed in May, Nautilus does not know if its plans for seabed mining are financially or technically feasible or what the environmental and social impacts will be.
New research has also revealed experimental seabed mining could have catastrophic climate impacts, further increasing the uncertainty for potential investors and increasing the opposition to the mining.
Related articles:
Nautilus admits environmental impacts of experimental seabed mining unknown
Nautilus admits serious questions over Solwara 1 viability and future