Submitted by

ACTNOW

on Fri, 29/04/2016 - 08:42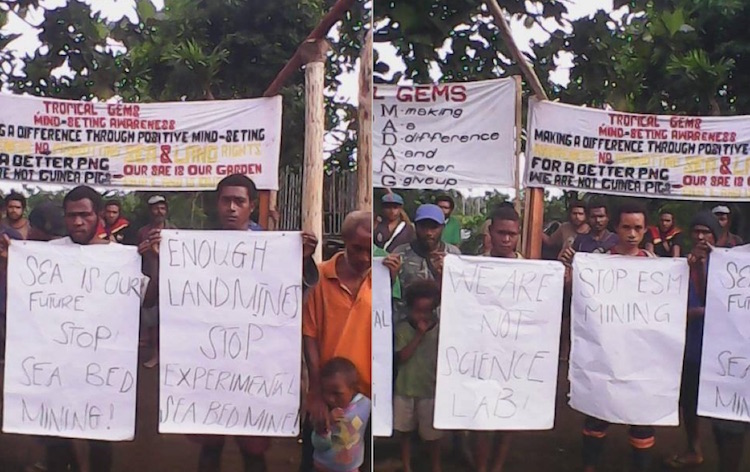 The youths of Karkar Island have expressed their frustrations over experimental seabed mining after awareness was organised by Act Now! and conducted by Tropical Gems.
The young people said they also share the Bismarck sea and they don't want to be used as a science lab by Canadian mining company Nautilus Minerals whose experimental seabed mine will be the first of its kind in the world.
Youth Leader, Smith Tunn, said:
"We are the people of the sea. We depend entirely on the sea for our daily needs. Why can't the government come out and explain this project because they have not given us any information about it. The mining might be closer to New Ireland, but we will still be affect us because we are all part of the same Bismarck sea".
Smith also thanked Act Now! for bringing forward the information to their door step through the group Tropical Gems.
"The information on seabed mining is now clear and is understood by the local people. We refuse to allow seabed mining in our seas and we also want New Irelanders to Rise Up! and oppose this project which can destroy our Bismarck sea."