Submitted by

ACTNOW

on Wed, 01/12/2021 - 11:07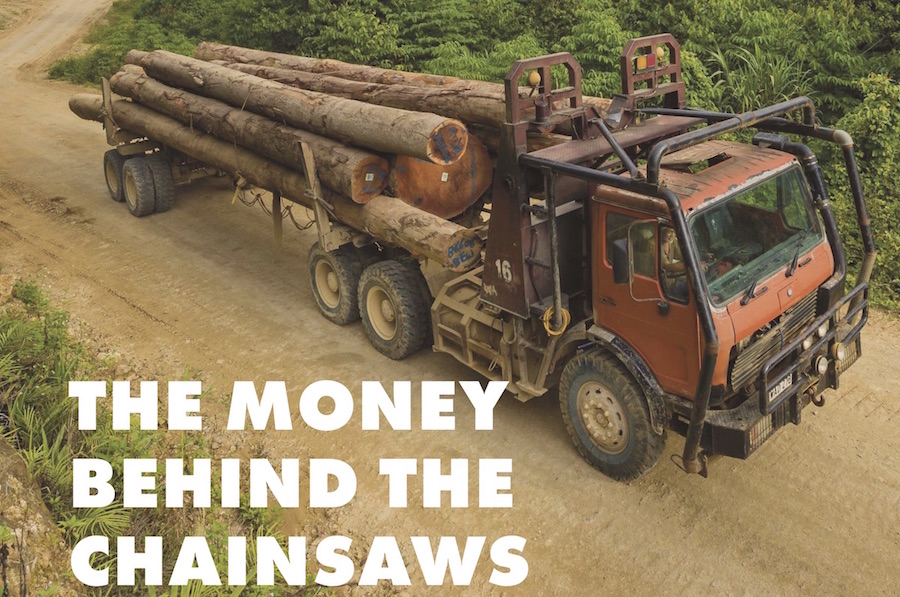 Commercial banks operating in Papua New Guinea have given at least K300 million (AU$144 million) in available credit, since 2000, to the country's five largest exporters of tropical logs, according to a new report, The Money Behind the Chainsaws, from Act Now! and Jubilee Australia Research Centre. 
The true amount of financing could be as much as three times as high due to gaps in companies' reporting and opaque funding processes for logging activities. The financing was given at the same time as multiple government reviews, court judgments and non-government reports exposed illegal practices throughout the logging sector.
The report finds that Bank of South Pacific (BSP) and Kina Bank, and Australian banks Westpac and ANZ, had all given financing to one or more of the top five logging companies in the past. Westpac and ANZ say they have ended their financing relationships with logging companies that don't have FSC or PEFC certification. BSP and Kina Bank have not given the same assurances, although BSP has made policy steps in this direction.
Alarmingly, BSP appears to be currently providing K64.8 million (AU$26.55 million) in credit to subsidiaries of logging giant Rimbunan Hijau despite its policies. Subsidiaries include Wawoi Guavi Timber Co Limited and Gilford Limited, both of which have been implicated in reports of police violence against landowners and environmental destruction. Satellite images have also shown Wawoi Guavi Timber Co logging in areas in which they're not legally allowed to harvest.
Kina Bank says it has no current financing relationship with Rimbunan Hijau, but has not given a clear answer on whether it is financing other logging companies now or will in future. 
In 2017, a Bank of PNG National Risk Assessment concluded that illegal logging in the country poses a significant money laundering threat. The assessment argued that "there are strong indicators of large-scale corruption and illegal logging in the forestry sector in PNG, which result in high levels of proceeds of crime", and that "it is widely accepted that the problem is widespread and the lost revenue is extensive". 
For decades there has been overwhelming evidence of widespread illegalities in the logging sector in PNG. It is completely unacceptable that high street banks should be facilitating and profiting from the destruction of vital tropical forest resources.
Any bank that chooses to finance PNG's tropical forest logging risks being complicit in illegal activity associated with that sector. Investors in BSP and Kina Bank, including their Australian shareholders, should be asking some tough questions right now about where their money is going, and what risks they might be exposed to.
The report calls on all the commercial banks operating in PNG to end all banking services to companies involved in large-scale tropical forest logging and to publish information on current banking relationships with the sector. They should also commit to providing redress to communities affected by logging operations, where the banks have been directly or indirectly linked to human rights abuses through their business relationships."
The report also calls on the Financial Analysis and Supervision Unit at the Bank of PNG to continue its efforts to investigate potential money laundering threats and other illegal activity associated with PNG's commercial banks and the logging sector and take appropriate enforcement action when legal breaches are identified. 
DOWNLOAD THE REPORT
Download the report at: www.actnowpng.org/publications/reports
WATCH THE VIDEO
Watch a video version of this article on our YouTube channel