Submitted by

ACTNOW

on Wed, 21/12/2016 - 07:15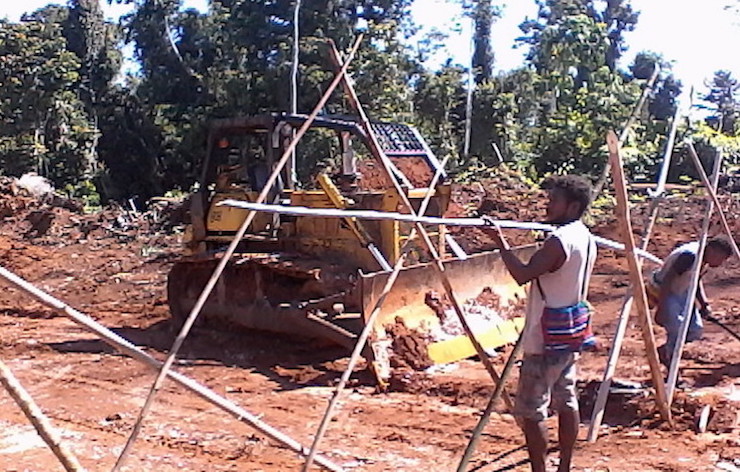 Police officers working on behalf of Malaysian logging giant Rimbunan Hijau are continuing to intimidate, attack and detain landholders trying to protect their land against illegal logging in the Pomio District of East New Britain, according to reports from the area.
This is despite an order from Police Commissioner Gari Baki that police should not be permanently deployed to logging camps.
Baki sent a letter [see below] to the local office of the Ombudsman Commission in July after complaints were raised, stating police should only be present in logging camps to attend to specific complaints and then should return to their stations.
This order has not been followed according to local people. They say police officers are permanently deployed at the logging sites.
Lawyers for landholders who are the victims of two illegal SABL leases, have now written [see pdf file below] to the Provincial Police Commander asking why the Commissioner's orders are not being followed and also asking why the police are interfering in what is, essentially, a civil land dispute and not a criminal matter.
There have been on-going complaints of police violence and intimidation against local people protesting against the unlawful SABL leases and illegal logging operations that date back for more than four years.
In 2013, a multi-agency report confirmed reports police were being used by Rimbunan Hijau to intimidate and brutalise communities in the SABL areas
In just the last few weeks police have been accused of tearing down community blockades, insulting and intimidating protesting and making false arrests and detaining people trying to defend their land - Police intimidation and violence against Pomio communities