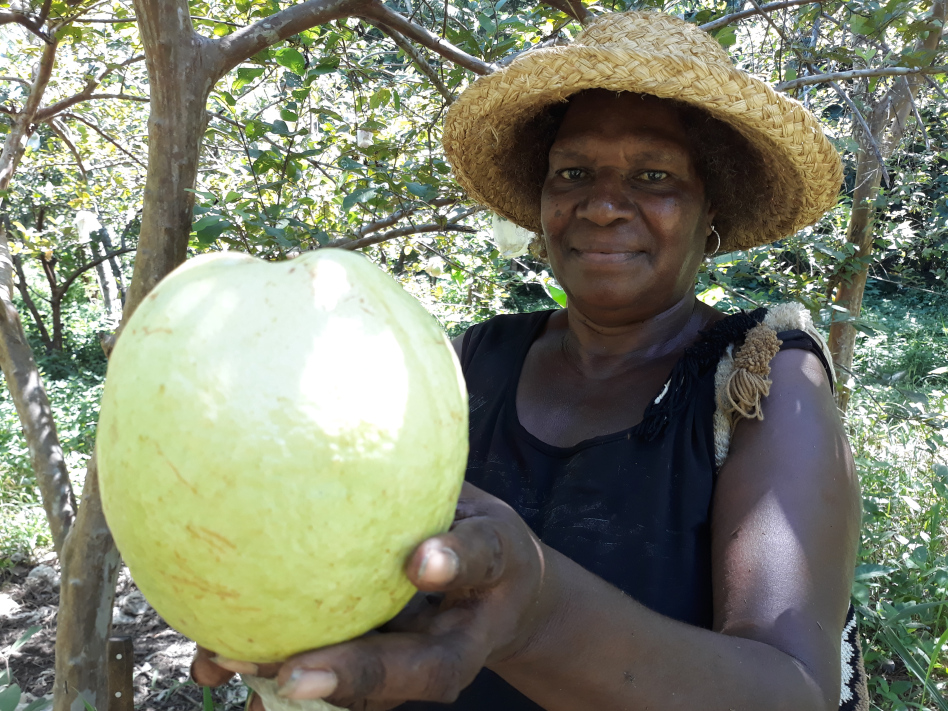 By Scott Waide | #Inspirational #Papua New Guineans
Twenty years ago, Edith Babul's, young son, collected the seeds of a rather exotic Indian Guava fruit he found smashed on a road.
It was, at the time, a seemingly tiny deed done by a child for his mum. But over two decades, those seeds became a plantation of Indian guava trees whose fruits are now sold in Lae City.
"He found the seeds and said, 'mum likes this fruit' and he brought back about 100 seeds," said Edith Babul. "From those seeds, 10 survived and those are among the trees we have now."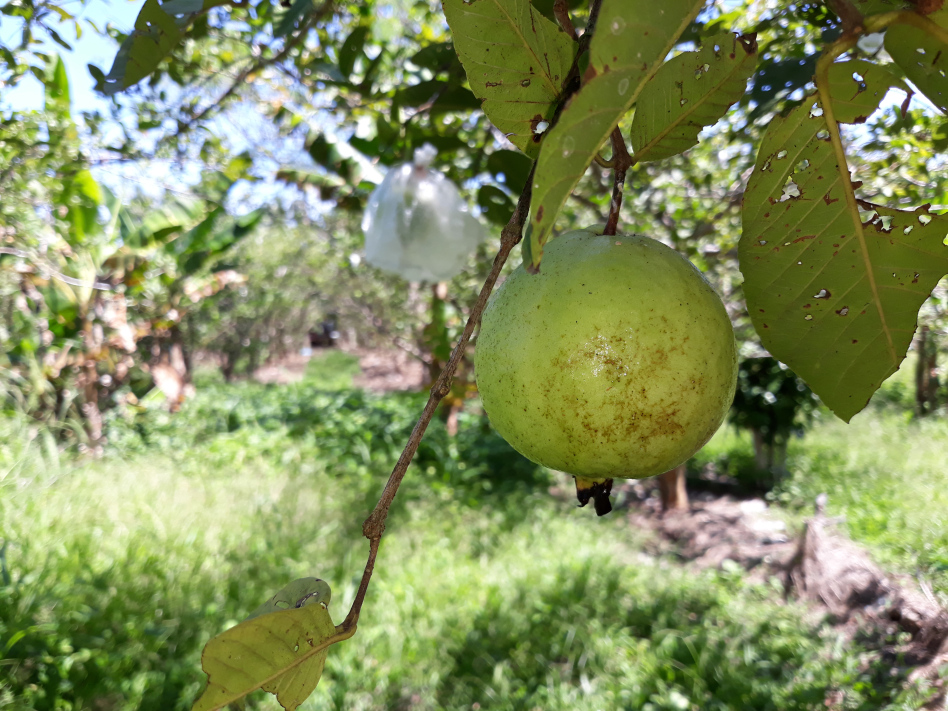 While Edith loved Indian guava, she didn't know the cultivation methods that would work efficiently.
"At first it was all trial and error. I didn't know and I planted the seeds. It took a while."
In 2000, Edith harvested the first fruits from the initial 10 trees she had planted. She sold over 100 fruits and made K300.
"Because I was still working, I told my husband and children that the demand for this fruit was good and that we had to carefully manage the trees."
It wasn't all easy. Some of the trees died and fruits were left to rot or succumbed to pest and disease.
As we walked through the guava plantation, Edith spots a large fruit. She pulls down the branch and picks a fruit which is bigger than her hand. It's fruits like this that have made her quite popular within agriculture circles.
"Try it," she says, as we cut open the huge fruit. The guava is soft, delicious and far less acidic than smaller local varieties. Guava cultivation has become an art for Edith Babul.
She gives a lecture on insect management as we walk through the grove.
"Never cut all the grass. When insect populations pick up in in June and July, you have to give them something to eat. Let them start with the grass first. If you remove all the grass, they will eat your fruits and leaves."
Wow! I didn't know that. I thought to myself… I would have used a lawn mower to cut down all the grass without a second thought and later suffer the consequences.
In 2011, Edith received an offer to study agriculture methods in Queensland through the National Agriculture Research Institute (NARI) and the Australian Government.
In Australia, she learned various methods that broadened her knowledge on guava cultivation. She came back with renewed zeal and plunged into serious guava cultivation.
"I learned about insect behaviour, marcotting and budding." Those methods helped speed up the time it took for trees to reach maturity.
To date, Edith Babul has planted over 900 trees. She has built a small business from her beloved Indian guava trees. She sells the fruits to local super markets in Lae and at agricultural shows.
It all started from the seeds collected by her son 20 years ago.