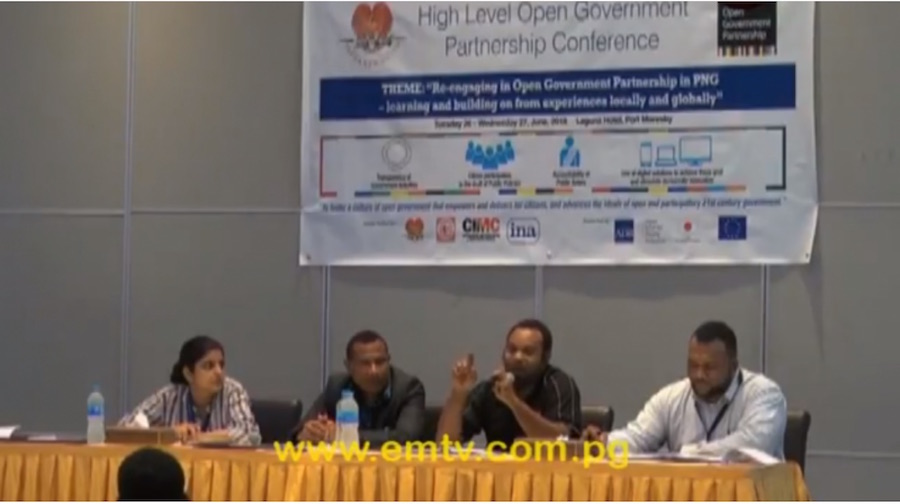 Photo: ACT NOW! was on the panel for the discussion on Public Participation and Access to Information.
ACT NOW! Program Coordinator, Eddie Tanago, attended the High Level Conference on the Open Government Partnership in Port Moresby this week. 
The conference was organised in an attempt by the government to revive its stalled OGP Action Plan which has not been actioned since 2016. This has led to a threat from the OGP international secretariat to exclude Papua New Guinea from the initiative.
ACT NOW! believes the 2016 plan was much too narrow in its scope and wants to see a much more comprehensive OGP plan developed for implementation over the next two years. 
This should include measures to address government integrity and greater freedom of information around resource use decision making.
ACT NOW! has developed a comprehensive set of fifteen policy proposals for open and accountable government that have been published as a consultation document to contribute to the national debate on improving governance and service delivery.
The proposals, which were circulated at the conference, can be downloaded from the ACT NOW! website - http://actnowpng.org/publications/reports