Submitted by

ACTNOW

on Wed, 19/02/2020 - 04:09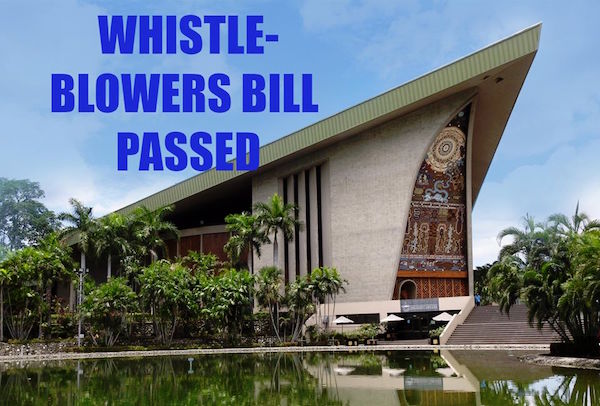 A long awaited new law protecting employees who report corruption in the workplace was finally passed by Parliament on February 18 2020.
Unfortuantely, when the text of the new law was finally released some months later, it was revealed that the law is completely inadequate and 'unfit for purpose'.
ACT NOW! has been campaigning for the introduction of a comprehensive whistleblower law as part of its campaign to stop the stealing of public funds and it is one of twenty-two measures outlined in the Policy Proposals for Open and Accountable Government first launched in 2019.