Submitted by

ACTNOW

on Thu, 14/02/2019 - 00:00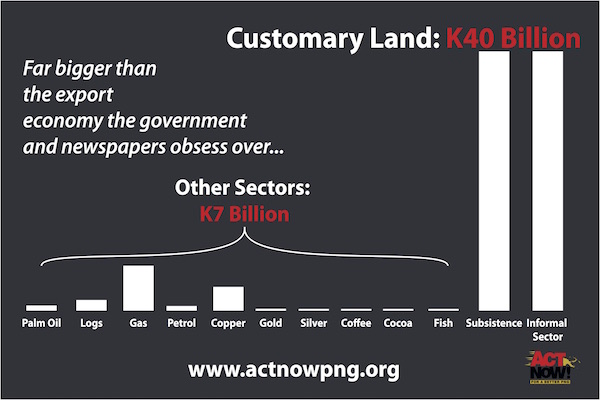 The Department of Community Development has released the results of its first ever survey of the size of the informal economy - valuing it at K12 billion or 20% of GDP - and recognising its importance as the biggest income generator for families.
This comes after ACT NOW! has spend more than 18 months emphasising the size of the informal economy through social media, video/ tv advertising, and education and awareness publications as part of the campaign on customary land and the model of development.
In September it was announced the National Executive Council had endorsed the results of the survey.