Submitted by

rait man

on Fri, 18/04/2014 - 06:55
From Radio New Zealand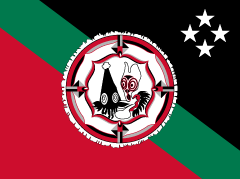 A former governor of Papua New Guinea's East New Britain province, Francis Koimanrea, has urged the government to scrap the controversial Special Agricultural Business Lease system.
Under the SABL concept, over 70 long term land leases around PNG have been issued on behalf of landowners to foreign investors purportedly for agriculture projects but in effect mainly for logging.
The SABL system was found by a commission of inquiry to have been almost totally fraudulent and to have allowed an unprecedented land grab, with the assistance of a number of MPs.
Mr Koimanrea says the SABLs in East New Britain have denied local people access to their land and forest, and participation in development.
"The government, or the people in government, were more interested in money than what happens to the people, the social implications, the environmental implications of the policy were never taken seriously. For me I wouldn't want to see these SABLs continue."
The national government says it is establishing a taskforce to review the inquiry's recommendation on SABLs, including that they all be cancelled.