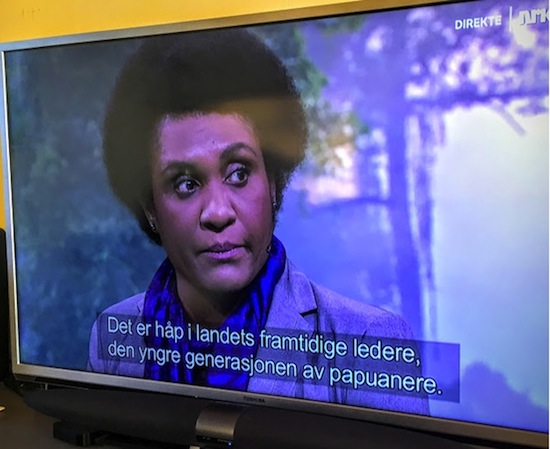 ACT NOW!'s founder and Program Manager, Effrey Dademo, was in Norway last week to speak on a Norwegian television about the importance of land and forests in Papua New Guinea. She also spoke about the current threats from land grabbing and illegal and unsustainable logging and how ACT NOW is empowering grassroots leaders to disseminate the information required to empower local people to defend their land and resources.
While in Norway Ms Dademo also met privately with Norwegian government officails.
Her trip was sponsored and orgainised by the Rainforest Foundation Norway.