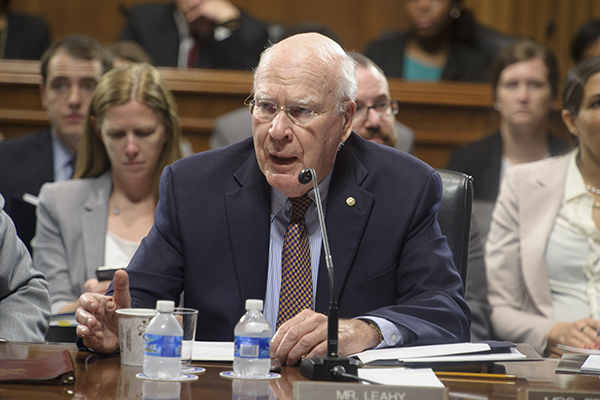 Senator Patrick Leahy is the most senior member of the United States Congress
Two United States Senators, Senator Patrick Leahy and Senator Jeff Merkley, have written to Prime Minister Peter O'Neill calling for action to end the SABL land grab and illegal logging.
The Senators say they are concerned at the expropriation of millions of hectares of customary land and destruction of tropical rainforests critical to the livelihoods and cultures of local people as a result of the land grab. They also say they are particularly troubled by the reports of police being paid by logging companies to engage in violence and intimidation against unarmed villagers. 
The Senators were alerted to the SABL issue after Paul Pavol from Pomio, was awarded the 2016 Alexander Soros Foundation Award for Environmental and Human Rights Activism.
Paul has been a leading figure in his community's fight against four unlawful SABL leases granted to Rimbunan Hijau and the illegal logging operations in the Pomio district. In October, Pavol visited the United States to receive his award and lobby US law makers. 
The United States Senate is the upper chamber of the United States Congress which, along with the House of Representatives, composes the legislature of the United States. 
The Senators have urged the Prime Minister to fulfil his commitments to cancel all the illegal SABL land titles, to halt the logging and to pull police out of logging operations and pursue accountability where laws have been violated.