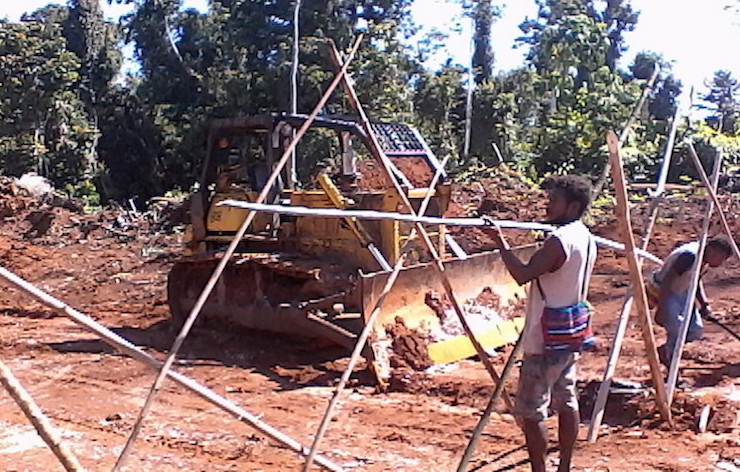 Photo shows an earlier (December 2016) protest by people in Pomata against logging
Malaysian logging giant Rimbunan Hijau (RH) is continuing it's efforts to log in the Pomata SABL area in the Pomio District. Local people say this is despite a court decision ordering all logging operations to stop pending the outcome of a court challenge to the logging permit. 
The villagers though are refusing to be intimidated by the logging company. On Tuesday 24th October, people mobilised themselves and blocked the logging machines and stopped the logging company from proceeding any further into their forests. 
The protest involved women, children and men. The villagers claim that it now appears RH started logging in defiance of the court order back in August but their operations went unnoticed until 23rd October. As soon as people became aware of the activities they organised themselves to stop the company.
"There is a court order in place and we the small people respect the court and laws. Why is it that RH is not respecting our rights, the Court and the laws of PNG?", said Edward Nanmat. 
Edward is a clan leader from Manginuna Village in the West Pomio District.