Submitted by

ACTNOW

on Wed, 24/06/2015 - 12:59
A special investigation on Dateline reveals senior lawyers detailing how to avoid detection when laundering money into Australia and beyond.
Source: Sydney Morning Herald
Dirty Money How corrupt PNG cash is reaching Australian Current Affairs Dateline SBS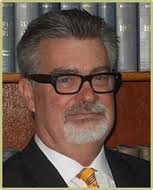 Lawyer Greg Sheppard is seen in this secret recording explaining how to avoid detection when making illegal payments to foreign politicians.
Below is the transcript from the special investigation revealed on Dateline;
Australia has been exposed as a safe haven for corrupt funds from overseas after a pair of top lawyers were caught on video explaining how regional leaders steal money from their own people and park it in bank accounts here.
Fairfax Media has obtained recordings of an undercover sting that show one Papua New Guinea lawyer, Harvey Maladina, explaining how a "prestigious" law firm and a well-known Queen's counsel issue inflated invoices to conceal the movements of corrupt money.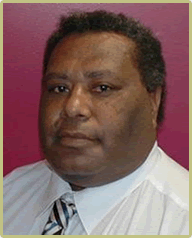 Papua New Guinea lawyer Harvey Maladina. And his law firm partner, former Queensland crown prosecutor Greg Sheppard, is shown on camera saying that the "only way" to bribe foreign politicians and avoid getting caught is to pay "small dribs and drabs" disguised as commercial transactions.
Both Mr Sheppard and Mr Maladina are considered to be close to PNG Prime Minister Peter O'Neill and senior ministers and advisers, upon whom Canberra relies heavily for providing the Manus Island immigration detention centre. Mr Sheppard was appointed in 2014 as a "resident" director of the company that provides security to the centre, but resigned in January.
But covertly-filmed footage using operatives posing as Australian businessmen opens an unprecedented window into how Australian lawyers, accountants and migration agents enable corrupt politicians to undermine their impoverished home countries and shift billions of dollars into the relative safety of Australian bank accounts and real estate.
The footage filmed by anti-corruption NGO Global Witness exposes deep complacency among Australian politicians and enforcement agencies, as well as large holes in Australia's regulatory regime.
On Tuesday, Fairfax Media revealed how corrupt high-ranking Malaysian officials had teamed with Australian developers to launder kickbacks through a multi-million dollar student apartment complex in Caulfield, Melbourne. Those officials relied on a local financial services firm and auditing firm to create offshore companies used to facilitate the transactions.
The PNG sting operation goes much further, showing Australian lawyers coaching prospective clients on how to move suspect funds without attracting police attention.
"It would have to be something that didn't raise suspicion, something that was ostensibly commercial," says Mr Sheppard, to the under-cover operative.

"The days of banging a million bucks into this secret numbered account in Singapore is over," he says.
Mr Sheppard acts for "prominent clients in Papua New Guinea, including Prime Ministers, Ministers of State and businessmen", according to his website. His clients include senior figures in the government of Mr O'Neill, who is considered an ally of Canberra, and has been implicated in several huge financial scandals.
He also manages and finances his childrens' smash-hit pop group, Sheppard. Three of Mr Sheppard's children are in the Brisbane indie-pop group, Sheppard, which had a number-one Australian hit single, Geronimo, and has been nominated for several major recording industry awards. He resigned his directorship of Manus Island detention centre to protect the family band from the stigma associated with it.
The second lawyer, Mr Maladina, claims on camera that his brother, convicted fraudster Jimmy Maladina, is "very close" and "chief adviser" to Mr O'Neill.
"He advises Peter, he talks to the Prime Minister every five minutes," says Harvey Maladina, about his brother Jimmy. "You want a license … he gets it."
The footage shows Mr Maladina boasting about how his brother Jimmy acted as a middleman to hide corrupt payments relating to the National Provident Fund, a workers' pension fund, that went "back to the prime minister". He says the brother covered up Mr O'Neill's involvement by fleeing to Australia for several years.
"The problem was there was a missing link in this chain and that was my brother," he says.
"They didn't extradite him [during the fraud inquiry] so that saved the prime minister."
In late May, after a 17-year legal odyssey, Jimmy Maladina was convicted of corruptly stealing funds in 1998 from the National Provident Fund, which he chaired. Mr O'Neill was cleared in a PNG court in 2006 over his role in the deal.
Both Mr Maladina and Mr Sheppard may face investigations by Australian legal bodies over their comments. It is understood that the covert vision has been provided to federal police.
"Australians should harbor no illusions that corruption is someone else's problem", said Rick Jacobsen, a campaigner at Global Witness.

"The exposes published by Fairfax Media this week put Australia at the epicentre of regional corruption and money laundering that is harming ordinary Australians and the citizens of impoverished neighbours like Papua New Guinea alike."
"Lax laws allow unscrupulous lawyers, property developers and accountants to turn financial centres like Australia and Singapore into havens for stashing dirty money," said Jacobsen. "Governments have a responsibility to act, starting with full investigations and appropriate sanctions, and leading to regulatory reforms that increase oversight of high risk professions."
The undercover footage also shows Harvey Maladina naming a leading Australian Queen's counsel that he uses to issue inflated legal invoices to launder corrupt funds.
"He's billed us more previously," Mr Maladina says.
Asked to clarify that the QC is willing to adjust the bill to a higher amount, in order to disguise money transfers to Australia, Mr Maladina responds: "Sure."
"Normally if it's through the law firms, they don't usually question that because it's – especially if it's a firm that I'm based with, it's a prestigious firm …" Mr Maladina says.
Fairfax Media cannot name the QC for legal reasons.
Mr Maladina explains that this money laundering system is far preferable to wiring large lump sums into Australia, which can attract official attention.
Mr Sheppard, who operates out of PNG and Australia, is also shown on video cautioning against using local Australian banks directly to make "mobilisation payments".
"Those sorts of mobilisation fees really ought to originate from offshore," he states.
"There is no possible way of transferring funds here because … the banks are required to divest information [about politicians] so there's no confidential banking."
Mr Sheppard states that any suspicious transactions need to be structured in ways that avoid scrutiny from foreign investigators.
He warns that American regulators are becoming more aggressive in tracking possible payments to financial hubs, like Hong Kong and Singapore.
Regulators in Singapore, in turn, are behaving "like Nazis," he says. Nevertheless, Mr Maladina is recorded describing how an associate, who he describes as a senior official in the PNG gaming commission, "flew over to Singapore recently … to collect some payments". "He came back quite a happy man."
Approached for comment by Fairfax Media, Mr Maladina and Mr Sheppard, who are now partners in the same law firm, said in separate statements that they had never engaged in any wrongdoing.
Mr Sheppard said: "I am often approached informally by a variety of people who are not clients to share aspects of my knowledge and practical experience in PNG, and in these areas of the law. My comments on these occasions are by the very nature of the exchange, general, hypothetical and merely descriptive. I always assume that those who ask me for this kind of information are doing so to broaden their understanding of the issues and practices here under the relevant laws."
Mr Maladina said: " These allegations are not true. I met an American businessman at the Airways Hotel in Port Moresby last year but at no time did I make or insinuate that illegal payments can be made through my firm or through my partner Mr Greg Sheppard."
You can view the special investigstion on dateline below