Submitted by

rait man

on Fri, 21/05/2010 - 07:34
"The Paraka Scams" is the name being given on the internet to the findings of the Commission of Inquiry into the Finance Department, which ran from 2006 until 2009.

We can't say why this name has been adopted as Paul Paraka, a prominent lawyer, and Zacchary Gelu, a former Solicitor General, have a court injunction that stops publication of the findings from the Commission of Inquiry investigation.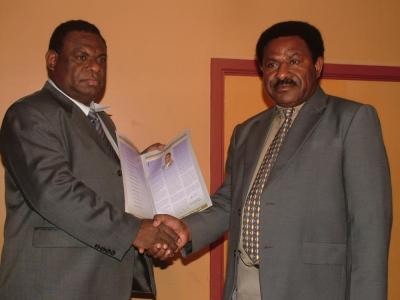 Despite the injunction though, details of those findings have been appearing in the foreign media. Two prominent stories have appeared in The Australian newspaper and several blog sites including
pngexposed
 and
wakeuppng
, have published parts of the Commission report and details of some of the scams and those involved.
Meanwhile, it appears neither the government or the Opposition have done anything to try and overturn the injunction obtained by Paraka and Gelu. And to add insult to injury, when the matter was listed in court last week it had to be adjourned as the court file had gone missing from the Registry.
ACT NOW! members and the wider general public are entitled to be sceptical when they fund a three year Commission of Inquiry process only to have the findings locked away by the courts on the application of those who perhaps have most to hide and nobody is prepared to challenge the decision.
Lets hope that the injunction is soon lifted and those responsible for the alleged theft of public monies are brought to justice.
In the meantime, the fortunate few with access to the internet can read about the shocking crimes allegedly carried out by some of our most senior lawyers and public servants on those overseas blog sites.