Submitted by

ACTNOW

on Sat, 03/09/2016 - 13:52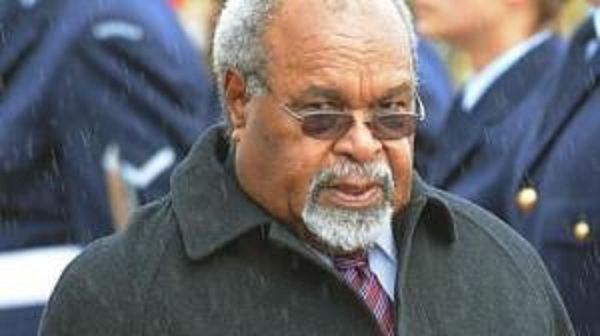 The Singapore court has found Somare received over US$750,000 in corrupt payments and authorities have frozen his Singapore bank account
Couple jailed in US$3.6m money laundering case involving ex-Papua New Guinea PM
Source: Amir Hussain – Straits Times
A married couple laundered US$3.6 million which had been meant to set up community colleges in Papua New Guinea – then gave US$784,000 of it to the country's then Prime Minister.
Singaporean Lim Ai Wah, 61, was given five years' jail on Thursday (Sept 1), while her 68-year-old American husband Thomas Doehrman got five years and 10 months.
They were each found guilty on one count of falsification of accounts and five charges of transferring the benefits of criminal conduct.
Doehrman had been the trustee of a fund set up by the PNG government to set up community colleges in the country.
In June 2010 the trust hired ZTE Corporation for US$35 million to supply telecom equipment for the project and the couple conspired with a ZTE employee, Li Weiming, 34, for the company to pay a secret "commission" to them.
To conceal the true nature of the payment, Doehrman and Lim acquired a British Virgin Islands shell company, Questzone Offshore, and signed a fictitious US$3.6 million contract with ZTE.
No services were provided, but a Questzone invoice was created.
Doehrman and Lim gave Li, a Chinese national, US$850,000 via two transactions to his wife's Hong Kong bank account. They gave Sir Michael three cheques worth a total of USD$784,000 in late 2010, all of which were paid into his Singapore bank account.
The rest of the money was kept in Questzone's bank account.
The court was not told how the couple were caught, but heard that US$950,000 was meant for the couple and US$1million was supposedly set aside for bribes.
In their police statements, Lim and Doehrman said bribes had to be paid to the then-PM Sir Michael in order to get business from PNG.
Urging District Judge Ng Peng Hong to impose stiff sentences, Deputy Public Prosecutor Alan Loh said the fact that some of the laundered money was traced to then PNG prime minister Sir Michael Somare's bank account in Singapore will cause public disquiet.
"The sentences imposed on Doehrman and Lim must reflect the seriousness of the present offences which include illicit payments made to a foreign prime minister.

"This is a very significant case in Singapore's fight against corruption and money laundering".

He added: "Singapore should not be seen as a haven for slush funds to pass through to the hands of errant or greedy politicians. A strong deterrent message must be sent to safe-guard Singapore's position as a clean and corrupt free environment for business transactions."
Li was also charged with one count of falsification of accounts, but he later jumped bail.
The Questzone bank account and Sir Michael's Singapore bank account with US$301,000 left in it have been frozen.
Lim and Doehrman intend to appeal against their convictions and sentences.