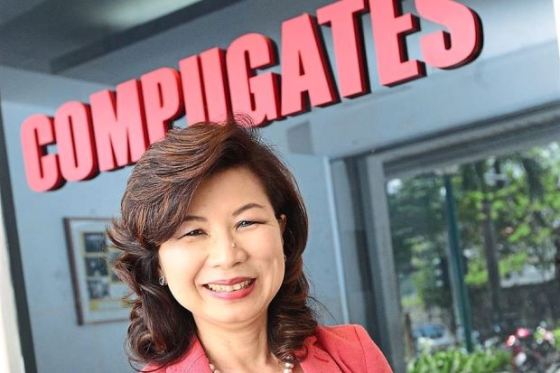 An agarwood plantation has saved See Goh's Compugates after years of financial losses but is the Chief Executive aware the Marienberg SABL is a fraud?
Source: pngexposed blog
A Malaysian electronics distribution company claims it has signed an agreement to log the 26,000 hectare Marienberg SABL in East Sepik Province.
The SABL was originally issued to another Malaysian owned company, Brilliant Investments in 2007.
The SABL Commission of Inquiry recommended the SABL be revoked as it was unlawfully issued without the consent of landowners and without following many of the necessary steps mandated in the Lands Act.
The CoI  found there was a "serious lack of landowner involvement" in the issuing of the SABL and no "majority consent on the engagement and authorization of Brilliant Investments to be named as the grantee of the SABL".
Brilliant was issued with a Forest Clearance Authority (11-02) in June 2009 despite failing to lodge many of the required documents with the PNG Forest Authority.
The CoI noted that although Brilliant had logged large areas of forest it had not taken any genuine steps to establish a promised cocoa plantation. It now seems the company has fallen out with a group of local landowners and their company Marienberg Hills Investment Limited.
According to Compugates, it has signed a logging agreement with MHIL - although it remains unclear how much forest remains to be logged.
Compugates may venture into logging in PNG
The Star

Compugates Holdings Bhd has been invited by Papua New Guinea-based Marrienberg Hills Resources Development Ltd (MHRD) to log 26,000ha of its forested land.
The consumer electronic product distributor told Bursa Malaysia that its unit Compugates Perak Sdn Bhd (CPSB), which cultivates and sells agricultural products, had entered into a memorandum of understanding with MHRD, which would maintain its exclusive invitation to CPSB for six months.
The logging and marketing contract will be for a term of five years and will be renewable.
Compugates, which posted a net loss of RM5.6mil for the first nine months of last year, said the financial effects of the MoU could only be determined on the finalisation and execution of a binding commercial enterprise with MHRD.
Compugates shares closed unchanged at 4.5 sen on Tuesday, with 30.89 million shares changing hands.