ACT NOW! launched its new camapign, titled 'Celebrating and Defending Customary Land', on April 17 in Port Moresby.
More than 30 people attended the launch event, including representatives from ten different media outlets and various civil society groups.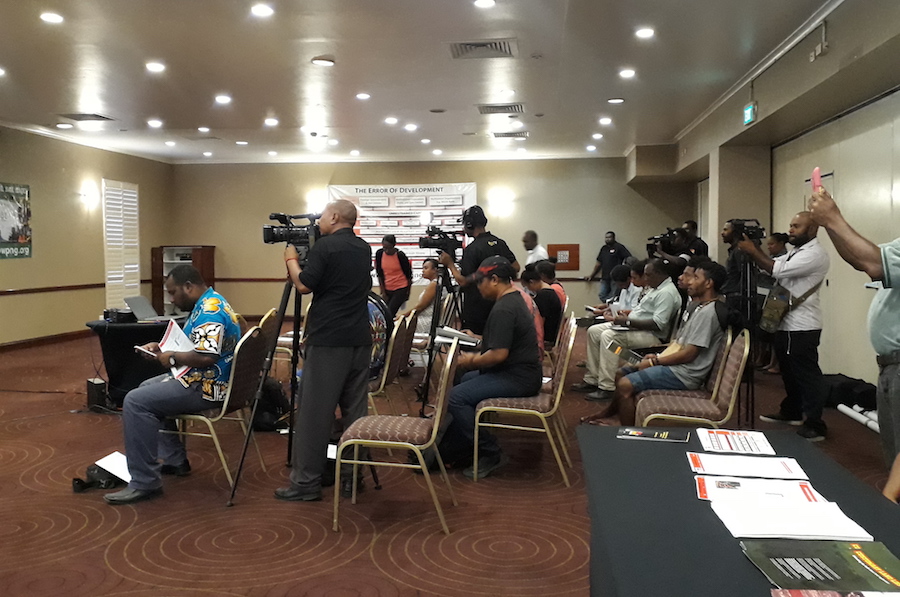 Camera crews set up their recording equipment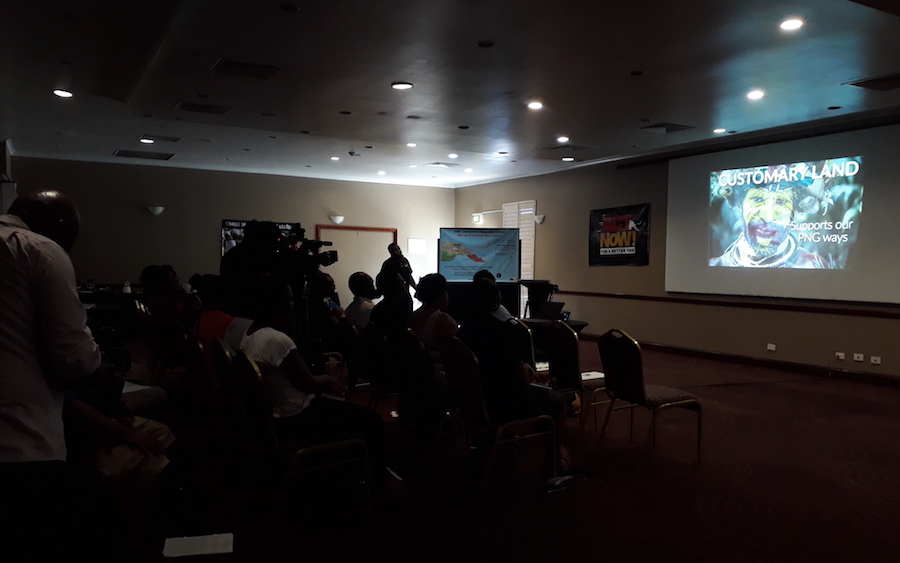 The lights were dimmed for the first screening of the new television advert
Eddie Tanago explained why customary land must be celebrated and defended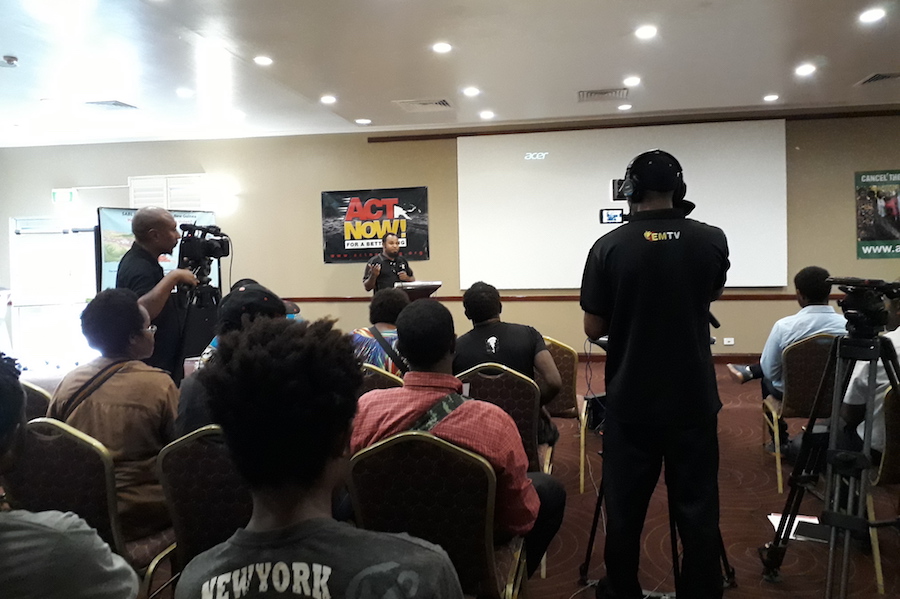 Every word was recorded by the TV crews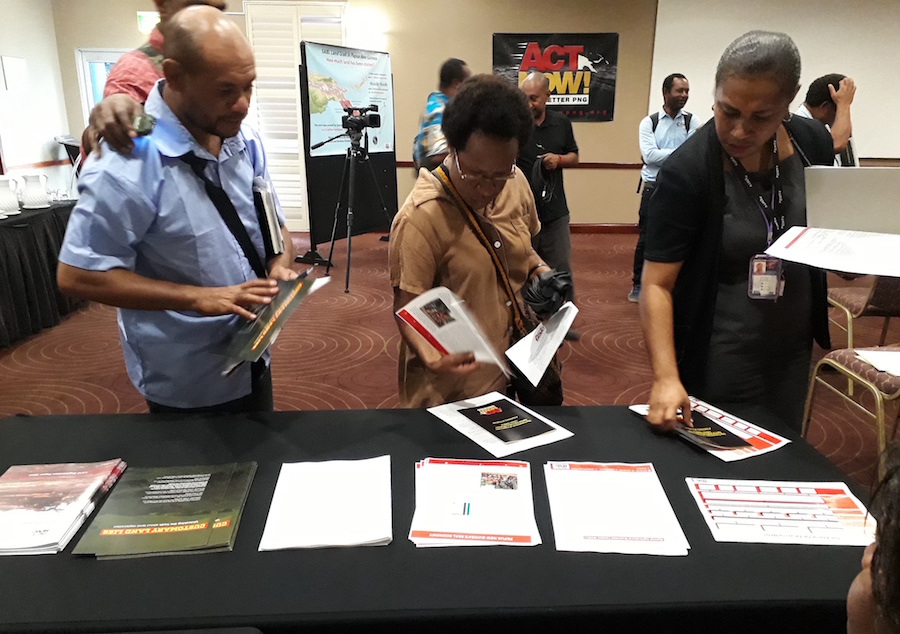 Campaign publications were popular with the media and other guests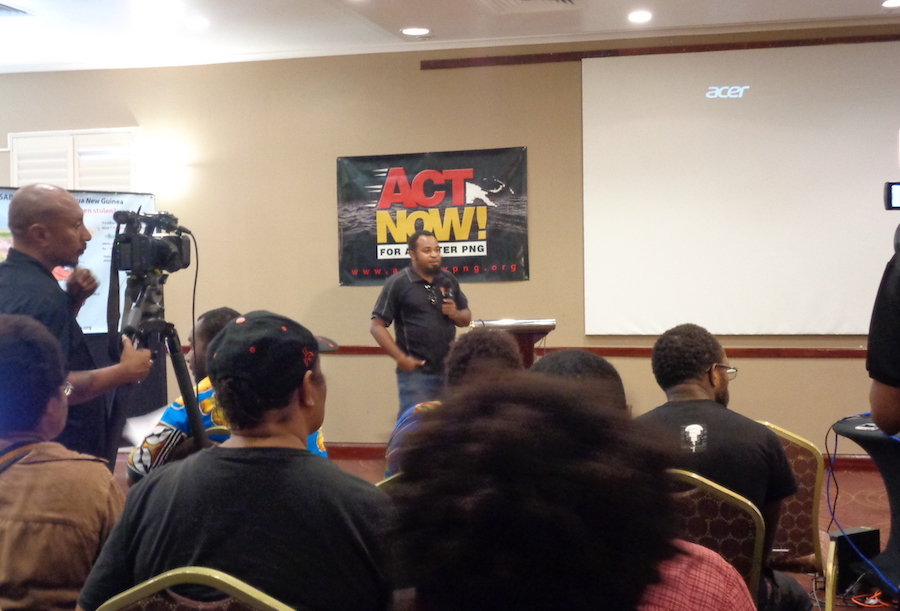 Eddie Tanago answered questions from the audience.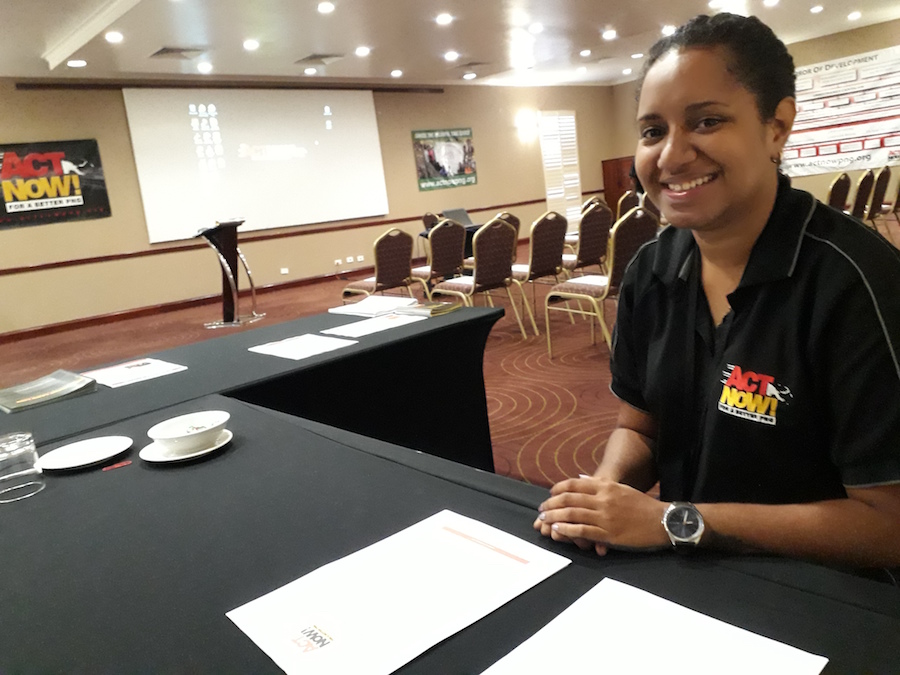 All set! Oselle Tamanabae ready to greet the first arrivals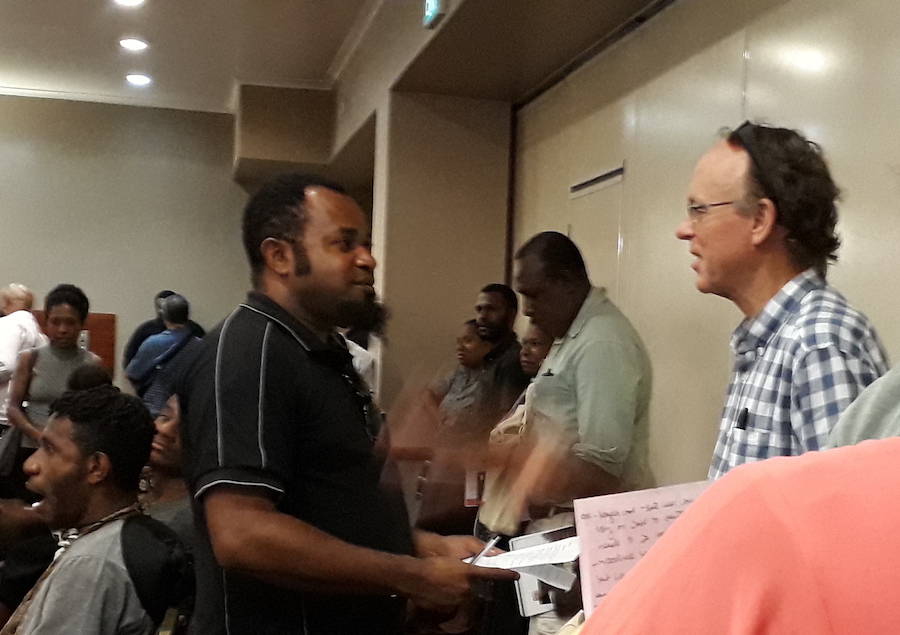 Paul Barker from the Institute of National Affairs in discussion with Eddie Tanago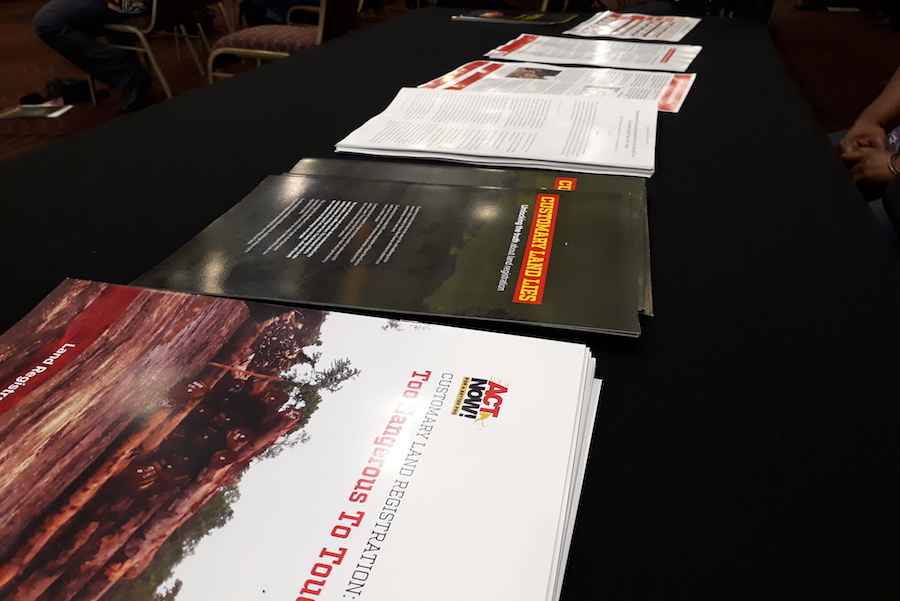 Campaign publications including reports, brochures, factsheets and infographics on display