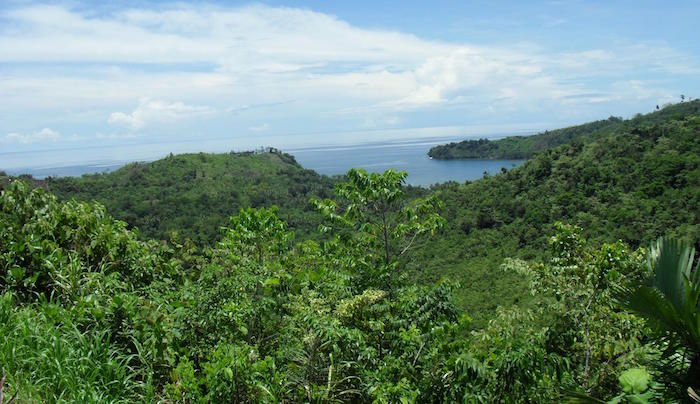 Source: Michael Reupana / Post Courier
I would like to comment on the concern raised recently in the newspapers about traditional or customary land issues in PNG.
So much has been documented about issues related to land.
Customary landowners losing their land for developmental purposes to extractive industries, logging processes, large scale farming and of course growing expansion of urbanisation with rising migration of rural population has led to land issues in PNG.
The land issues in PNG are cultural and has a very long, defined historical perspective.
The current trend of changing concept in landownership with modern concepts on land issues which does not align with Melanesian perspectives of landownership has led to complex interpretation of land issues among customary landowners and foreigners (that includes the modern government system; an institution that represents foreign concept).
Land is now becoming a commercial item with monetary value in many of our Melanesian societies. A sign of individualisation of land ownership where land was once protected by communal ownership. Clans and tribal groups were custodians of their traditional land.
This idea is now gradually disappearing. Modern theories suggest that individualisation of land will contribute to maximisation of land mobilisation and developmental processes, a concept more relevant in western European and North American societies which has taken six to seven hundred years for its evolution to be rooted. In our traditional Melanesian societies land is part of the people's everyday living.
Land is in fact part of their life. When land is taken away one becomes a stranger on his land; such fine examples are the Moaris of New Zealand, The Aborigines of Australia and the native American Indians of North America with other minority landowners in many parts of the world have suffered because they have lost their land.
Papua New Guinean customary landowners should not be ignorant with the greed for monetary needs because it would only be a short sighted desire. Land is our life-time asset and cannot be bargained or negotiated over the table. Diligence and care must be the utmost priorities when land is considered for developmental purposes with government agencies and foreign investors for maximum benefits that can last a lifetime.
While this can be stated on developmental processes a new concept on land sale is taking shape in our rural communities where land is sold to other members of the clan or members of other tribal or ethnic groups.
It is a new development or trend in landownership concept. Individual clan members are selling land without consultation of their clan or tribal members. A shift towards individualisation of land where it is owned by an individual.
Our land should not be misused and exploited for personal benefits before it is to late.